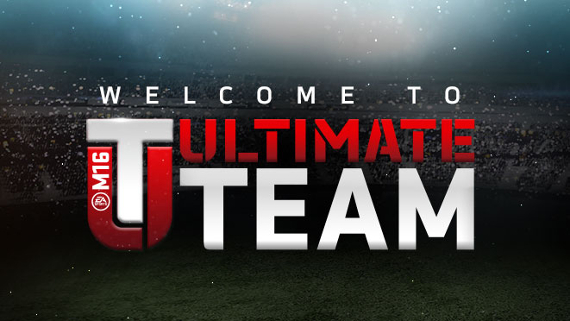 In terms of structure, Ultimate Team is going largely unaltered with Madden NFL 16. The new features for the mode are somewhat minor, though the hope is they'll improve the experience as a whole for those who play it extensively. Rewards for Ultimate Team will also be earned through playing the new Draft Champions mode. 
WHAT'S NEW IN MADDEN ULTIMATE TEAM
Ultimate Team has a number of upgrades for Madden NFL 16. There are a lot of improvements to how established systems work, as well as some changes that will make it more fun to earn rewards and drive your team forward.
Let's start with what may seem on the surface like the small stuff. We reached out the community to get their improvement list. These things may each seem small on their own, but they'll add up to a better experience for veteran Ultimate Team fans.
We have given both Solo Challenges and Sets a facelift to make them easier to use and surface the information that the community told us is most important. As part of this, we've fixed a huge pain point. Solo Challenges will now remember where you left off and give you the option to pick up right there with a continue button.
Need to make some room in your binder? We've increased the batch quicksell limit from 20 to 100. These, plus a number of other changes, mean you'll spend less time "managing" your items and more time playing with them.
EXPANDED OBJECTIVES WITH ADDITIONAL REWARDS
Talking to the community, we had a lot of people ask why the Objectives system only covered starting out in Ultimate Team. This year, that system is significantly expanded and users will be given goals to accomplish to earn additional rewards throughout the year. Instead of just touching basic onboarding, Objectives can now cover in-game challenges or winning specific Solo Challenges.
And speaking of Solo Challenges, the types of games you'll be playing have been massively upgraded. Instead of every challenge taking place at 1 p.m. in your home stadium, Solo Challenges now have a lot more flexibility, including game times, locations, and more.
The biggest new feature is that we can now create Ultimate Moment "scenario" games that start you mid-game. If you see a game that had an exciting finish in the NFL, it is a good bet that you'll get to take on that Ultimate Moment in MUT the following week. The content team has been working hard to create a bunch of fun scenarios for launch.
NFL JOURNEY AND THE MUT GAUNTLET
The type of Solo Challenges you play at launch will be different as well. We are building the NFL Journey into the launch content this year, giving you a chance to take on tougher and tougher games as you level up your Ultimate Team. The MUT Gauntlet is also expanded this year and will be waiting for you.