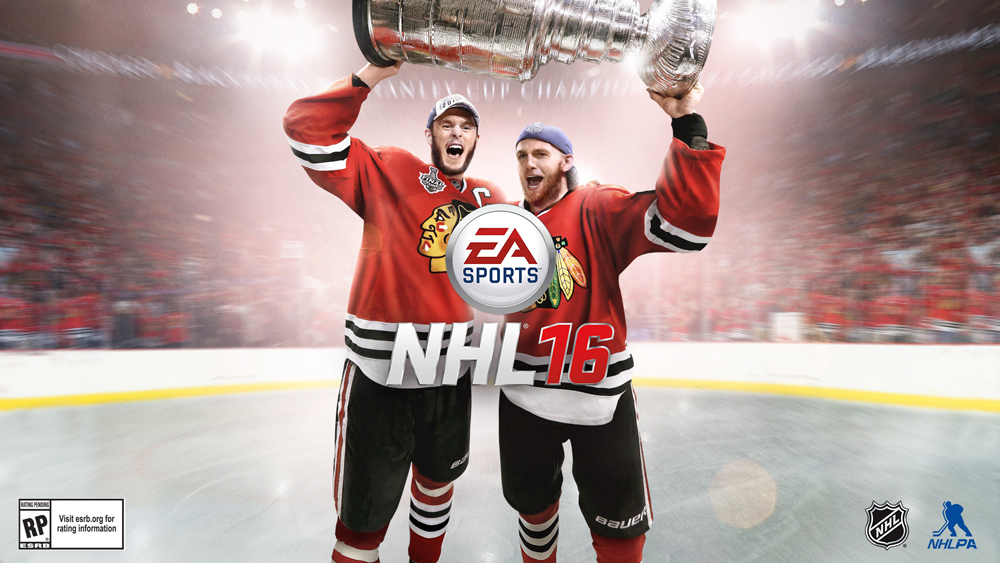 Chicago Blackhawks star Patrick Kane remains the subject of an ongoing rape investigation, putting EA Sports in a tough spot where they had no choice but to make a dramatic change to their promotional plans for NHL 16 even in these late stages as it nears release in just a month. The company today made an announcement on the matter.
In light of the ongoing investigation involving Patrick Kane, he will no longer be a spokesperson for the launch of EA Sports NHL 16. He will not appear on the NHL 16 cover nor participate in other EA Sports NHL 16 promotional activities.
Kane, who had been on the cover of NHL 10 and set to return to it for NHL 16, could not remain the face of the game – even if it were to mean a delay was in order. Luckily the news broke before that would have to become a reality. The new cover will feature Jonathan Toews, on his own, skating with the Cup.