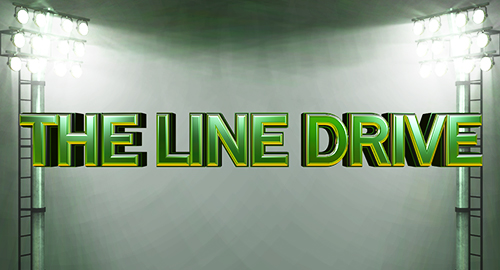 The Line Drive is a weekly collection of news, links, deal alerts, and updates that didn't necessarily warrant their own postings.
♦Check out articles written and videos recorded for Sporting News and Hit The Pass:
     •It's not too late to enter the Madden NFL 16 giveaway at Hit The Pass!
     •The good, the bad, and the ugly from the Madden NFL 16 player ratings
     •Send in your best moments for the next edition of the Highlight Room!
     •What was the best soundtrack to be found in a sports game? 
     •Discussing the "draft" modes coming to FIFA and Madden (video)
     •Pro Evolution Soccer is on the comeback trail (video)
     •How reviews of sports video games are evolving (video)
♦Amazon is still offering Madden NFL 16 on PS4/XB1 for $50 to Prime members.
♦Other Prime discounts are $7 off Forza 6, $5 off FIFA 16, and $5 off NHL 16.
♦Follow along with our Madden Fantasy Draft selections – lots of content on this to come.
♦New Press Row Podcast features NBA Live 16 interview and upcoming game discussion.
♦Check out some new gameplay footage of Draft Champions from Madden NFL 16.
♦More details on the "Ultimate Moments" solo challenges in M16 Ultimate Team.
♦Couch Coaches takes a look at some of the best in M16 based on ratings.
♦EA Sports detailed the aspects of customization available in NBA Live 16.
♦Unfortunately there won't be the ability to edit players or rosters in NBA Live 16.
♦NBA 2K16 includes partnership with Stance Socks for authentic officially licensed socks.
♦NBA 2K16 will have a new shot meter option that only shows it after the shot release.
♦In selling 7 million copies worldwide NBA 2K15 was up compared to NBA 2K14.
♦EA Sports released a new video going over Be a Pro mode improvements for NHL 16.
♦EA Sports released an infographic regarding usage numbers in NHL 16's EASHL beta.
♦Full details on the patch that was recently released for Rory McIlroy PGA Tour.
♦More cars have been announced and full list available for next month's Forza 6.
♦Check out the Xbox One achievements list displayed for Forza 6.
♦Gameplay improvements detailed for this week's update to Madden Mobile.
♦Details on a minor patch that was recently released for MLB 15: The Show.
♦Madden NFL 16 streams, videos, and review starting Thursday and through Monday.