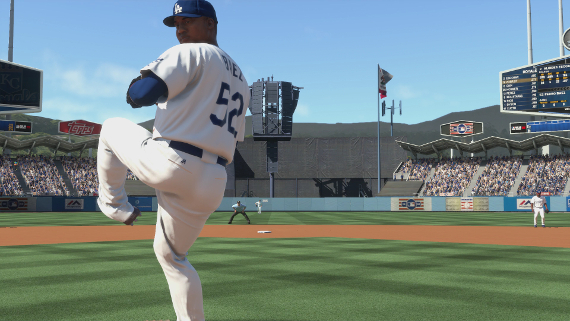 One week after the long-awaited sweeping ratings reevaluation for the entire league arrived, the latest roster update for MLB 15: The Show is a return to normalcy. Some of the ratings changes even appear to correct questionable movement from that last update.
The roster file, though it appears to update in-game, is not the new one at the moment. The ratings mentioned below are not changed and the new players are not included. This will be updated when the new roster is live. [Update] It took a full day but it's now available to download.
Players getting a boost include Josh Donaldson (+2 to 95), Manny Machado (+3 to 94), Chris Archer (+2 to 92), Jacob de Grom (+2 to 91), Aroldis Chapman (+2 to 90), Jason Kipnis (+4 to 89), Brandon Crawford (+3 to 86), Ken Giles (+9 to 84), and Pedro Baez (+22 to 82).
Among those headed down are Felix Hernandez (-1 to 94), Chris Sale (-1 to 94), Jake McGee (-2 to 89), Carlos Gomez (-2 to 88), Jose Abreu (-4 to 85), Alex Rodriguez (-4 to 85), and Masahiro Tanaka (-3 to 85).
New Rookies
Ketel Marte
Matt Marksberry
Henry Urrutia
Shawn Armstrong
Matt Boyd
Jose Peraza
Greg Bird
Richie Shaffer
Luke Jackson