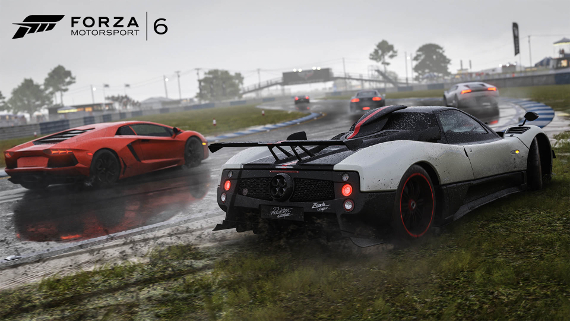 The demo for Forza Motorsport 6 is now available to download on Xbox One. It can be done directly from the console or queued up through the Xbox website.
Experience the most beautiful and comprehensive racing game of this generation, named "Best Racing Game" of gamescom 2015. The Forza Motorsport 6 demo features a selection of the 450 Forzavista cars available in the full version, all with working cockpits and full damage. You'll experience highlights from the game's 70 hour career mode, including wet weather and night racing, all at a stunning 1080p resolution and 60 frames per second.
Forza 6 releases September 15 – or five days earlier for those who purchase the $100 Ultimate Edition – and introduces night racing and rain to the series, adds new race leagues and online spectator mode, includes races involving up to 24 cars both offline and online, and offers up 450 different cars to race in 26 locales.