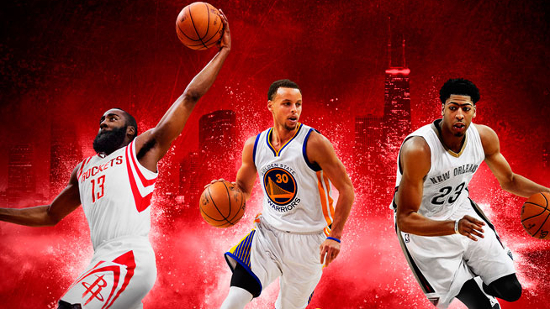 Next week 2K Sports will announce two final classic teams to round out the 12 that make their debut in NBA 2K16. The latest ones to be unveiled are a popular Phoenix Suns team (sorry, not one with Charles Barkley) and two Miami Heat teams from the last decade.
The 2004-05 Suns were knocked out of the Western Conference Finals in five games by the Spurs. The roster features Steve Nash (in his first season back with the team after a long stint in Dallas), Amar'e Stoudemire, Shawn Marion, Quentin Richardson, Jim Jackson, Joe Johnson, and Leandro Barbosa.
The 2005-06 Heat won the NBA Finals over the Mavericks in six games. The roster features Dwyane Wade, Shaquille O'Neal, Gary Payton, Antoine Walker, Jason Williams, Udonis Haslem, and Alonzo Mourning.
The 2012-13 Heat become by far the most recent team to be considered "classic" as they could be played in NBA 2K13. This is the team that beat the Spurs in a dramatic seven game series to win their second straight NBA Finals. The roster features LeBron James, Dwyane Wade, Chris Bosh, Ray Allen, Mario Chalmers, Norris Cole, and Shane Battier.
These three join the 2003-04 Detroit Pistons and 2007-2008 Houston Rockets, the 1999-00 Portland Trail Blazers and 2002-03 Dallas Mavericks. and the 1999-00 Toronto Raptors, 2000-01 Los Angeles Lakers, and 2007-08 Boston Celtics.