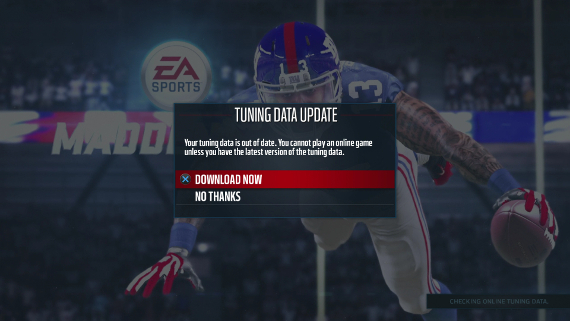 A tuning update for Madden NFL 16 went out today, the primary purpose of which appears to be adjusting the risk/reward aspect of deep passes. Tuners allow EA to push out tweaks to the way the game plays without going through the lengthy patch process.
While some have felt the balance proved close to fair between pass-catchers and defenders, there have definitely been some head-shaking situations where catches were pulled in that probably shouldn't have been – and those not being limited to the high Spectacular Catch guys. The way people play online has been affected by that, with Draft Champions in particular turning into games of just throwing it deep on a majority of plays.
Additionally, creative director Rex Dickson today said that the patch is coming "very soon". Next week now looks like a reasonable expectation for that, which would put it about two weeks post-release. That patch is highly anticipated as it will address the many bugs that have impacted the game including the encroachment bug and those that led EA to suggest waiting on starting with Franchise Mode.
The video below was put together post-tuner and, though a small sample size, suggests that receivers won't be making plays at the same rate against good coverage.