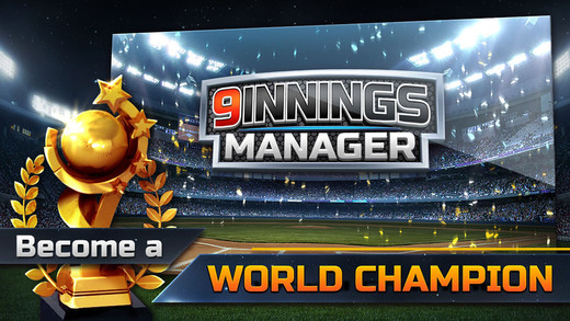 One of the most popular sports games on mobile, 9 Innings Pro Baseball, has now been joined by a management simulator. Com2us just released 9 Innings Manager for iOS devices and Android devices. It's free-to-play but of course relies on in-app purchases. 
CREATE YOUR OWN ALL-STAR TEAM
♦Over 5,000 registered MLB PA Players
♦Recruit your favorite players through TRADES and DRAFTS
♦Sign and renew contracts with the best players
♦Scout players through FA Market to keep your team strong!
RECRUITMENT IS JUST THE BEGINNING
♦Player stats are set according to real records as they will change and develop continuously to their maximum potential
♦Each player goes through unique Growth and Prime periods
♦It's your duty as the GM to come up with the most efficient game strategy: manage your roster, pick fitting skills for your players, and address the media and more!
BASEBALL MANAGEMENT GAMEPLAY
♦Strengthen your team and get rewards in LEAGUE matches and compete around the globe in LADDER mode
♦Observe your team perform through a sophisticated simulation broadcast
♦Minute details such as the ball's trajectory and speed are calculated to be simulated
♦Speed up the gameplay simulation or skip to the end
WORLDWIDE COMPETITION
♦Compete against users around the world for a true fantasy baseball experience!