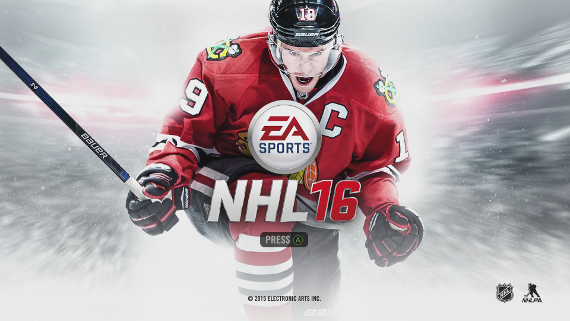 When EA Sports first stated that the new 3-on-3 rules for overtime would not be included for launch of NHL 16, many fans were understandably disappointed. The rules were not suddenly sprung on the company out of nowhere – they should have been planning ahead for that scenario to take place – and the company didn't even seem to think it was all that important by saying only that it was something they "would look at" for a post-release update.
Thankfully those who pick up NHL 16 next week, and even those playing on EA Access already, won't have to wait for overtime to be properly represented in the game. A patch has gone out that makes the change to 3-on-3, and delivers even more in the way of previously unannounced additions and improvements. 
EA SPORTS HOCKEY LEAGUE
Ranked Quick Match
The perfect place to play EASHL if you don't have an EASHL team or if your teammates can't make it online. Quickly search for a Drop-In game of up to 6v6 to practice your skills or scout players. Play as your created pro, choose position and player class before entering the game.
Invite Friend
Send an EASHL Drop-In invite to your friends.
EASHL Player Badges
Introducing EA SPORTS Hockey League pro leveling. Play EASHL Seasons, Playoff games, or Drop-in games and earn Experience Points that unlocks badges for different stat categories and milestones. Earn enough EXP and you will level up your Pro.
Once at Level 50, you will earn a Prestige badge and start at Level 1 again to begin the pursuit of your next badge. This is the ultimate display of your skills. Player levels will be prominently presented for other users to see in the Leaderboards, Dressing Room, and Side Select, so level up and brag to your friends.
SHOOTOUT MODE
Online Shootout
Take on another player in a head-to-head match. Players will get five shots each and are able to play as the goalie. Choose between a Ranked Quick Match where you are quickly paired up against an online opponent for a 1v1 shootout game, Custom Matchmaking where you can customize your unranked shootout settings, or the Invite a Friend option.
Offline Shootout
Take part in a shootout against the AI or a local human controlled player.
TEAM PRACTICES
♦Practice mode now includes team practices. Players can have up to five players on both offense and defense in three different scenarios from "rush" to "in-zone" plays. There is also the option to play as the goalie in practices, so you can hone your skills before starting your goalie career or taking on online competition.
PRESENTATION
♦The United Center is now included in NHL 16 and will feature authentic architecture found at the home arena of the Chicago Blackhawks.
♦Players can now select between five sizes for Player Indicators that appear during gameplay.
♦Improvements to lighting, visuals, fan AI and stadium architecture for all NHL arenas.
BE A GM
♦General improvements to Player Morale.
♦Added the ability to offer qualified RFAs a contract during the pre-season.
♦Updated AI trade logic.
HOCKEY ULTIMATE TEAM
♦Improvements to search filters for Collections, My Bids, and ended Auctions.
BE A PRO
♦Improvements to defenseman visualization and coaching feedback.
GAMEPLAY
♦Added NHL 3-on-3 OT rule changes.
♦General improvements to defensive AI logic.
♦Added an alternate goalie control scheme based on Beta feedback
♦Added option to toggle if precision skating is default or not for goalies.
♦Hint supports added for alternate goalie controls.
♦Improved logic for goalie interference penalties and allowed/disallowed goals.