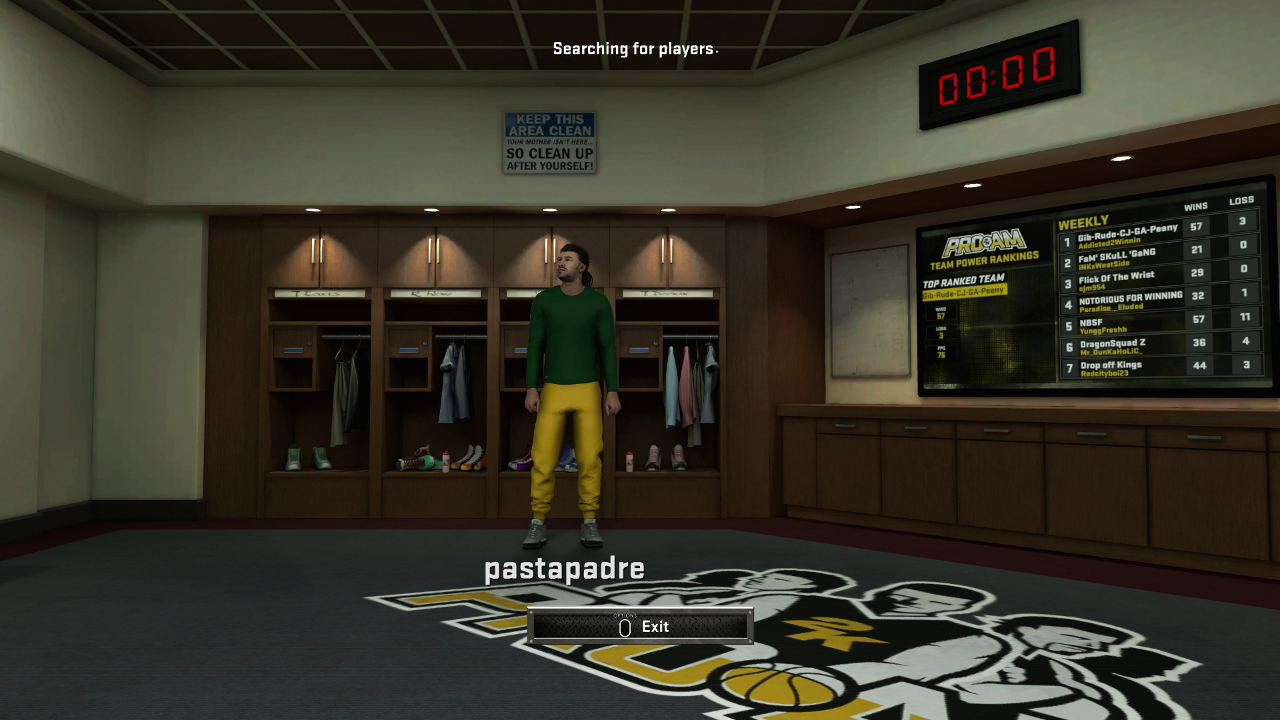 2K Sports promoted the Pro-Am as a big feature addition for NBA 2K16. As a replacement for the Jordan Rec Center, the feature would allow up to five people to play as a team online against a team of others, with leaderboards and no more "Got Next" waiting around. The team branding would even allow for custom uniforms and arena.
Unfortunately we're now on the 13th day since 2K16 released and the Pro-Am still isn't working properly. Games more often than not never start up, with the lobby room failing to fill completely or even when a full 10 are collected never generating a game to play. Those who don't live nearby others can't even connect together to a MyCourt, which means they're unable to play on the same Pro-Am team. Finally there are the custom courts which apparently have yet to even be activated. The best chance of success in actually getting into a game seems to be when teaming up through MyCourt but with only three or four players.
2K has been notably quiet on the subject, even seemingly antagonizing fans on Twitter who can't play the mode by refusing to acknowledge it and instead sending out messages such as this one. It's still unclear what is being worked on – whether it could be improved through server-side updates or if a patch will be necessary – and when those fixes may be implemented.
NBA 2K16 is by far the strongest launch in recent memory for the series as every offline mode is consistently accessible while standard online games and even MyPark have been working better than ever. The failure of Pro-Am however stands as the lone area of disappointment and discontent with the otherwise outstanding product.