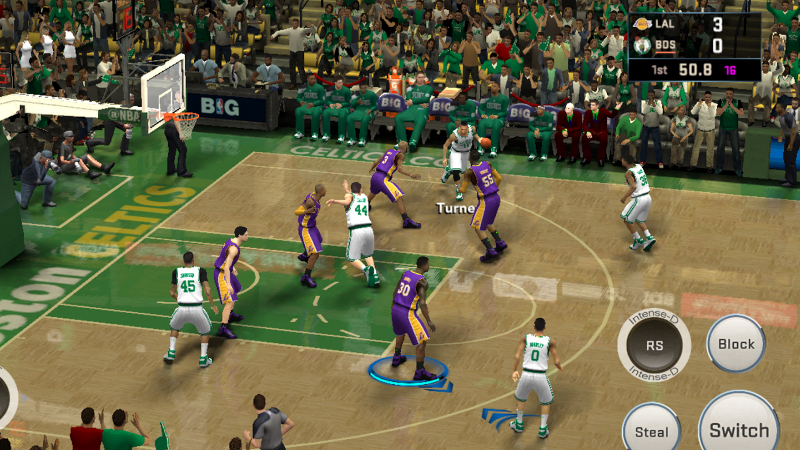 While most mobile sports games have gone the free-to-play direction and away from playing like traditional console games, 2K Sports surprisingly has continued to produce premium apps that attempt to offer a similar experience while using on-screen touch controls.
The latest is NBA 2K16 which has just gone out for iOS devices and Android devices. This game is not to be confused with the MyNBA2K16 app which is the free companion to the console game. The new mobile version of NBA 2K16 is sold for a hefty price of $8.
Reviews in the past for mobile 2K games of this nature have been poor-to-mediocre and they have probably been affected by that very high up-front cost. That price however meant getting to avoid a structure driven by microtransactions. That has now changed as VC has made its way over from the consoles and plays a role in character building and acquiring items from the 2K Store. VC is being sold in packs that that include prices of $2, $10, or $20.
Features for NBA 2K16 on mobile include full MyCareer mode, Blacktop mode, Season mode, and Euroleague teams have been added. Improvements over last year's game have been made to the graphics, game performance, and controls.