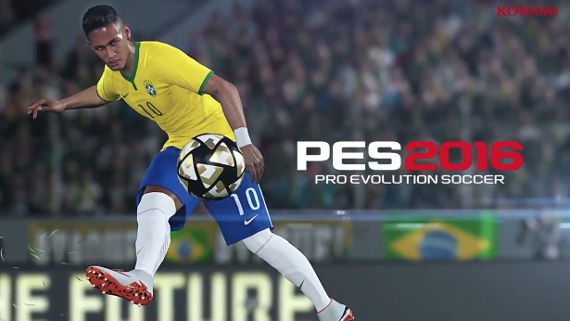 While Pro Evolution Soccer 2016 has garnered the highest Metacritic score for a sports game since 2013, those reviews obviously couldn't take into account developments that would occur in the weeks and months after release. Support for the series has always been shaky and in a year where publisher Konami made its intentions clear that they will be focusing on mobile game development instead of console products going forward – with the exception of the PES franchise – it's unsettling to see that continue.
It took six weeks for the first roster update to arrive for PES 2016 and when it did fans quickly noticed glaring errors and omissions. Konami quickly acknowledged the problem and today sent out an apology while noting it will be several more weeks before a fixed roster will make it out.
Hi PES Fans,

There has been an issue with the latest Data Pack released October 29th, and we wanted to reach out to our fans to let you know just how we're dealing with this current situation.

Currently the roster update for offline play which impacts Master League, competitions and edit mode is not complete, missing the final few days of transfers. The online modes, such as ranked matches, myClub and exhibition mode using Live Updates are up to date, as they were from October 2nd – and they remain unaffected.

We've received many questions regarding why offline and online are unique, and right now I wanted to explain that the systems being used for online updates are separated from offline due to the process we need to go through, with patch data including lists that needs to be checked internally and externally and may take weeks before the distribution.

The roster issue is a priority for us to correct ASAP, but will take some weeks unfortunately. We had planned a second Data Pack for end of November which was set to include a new stadium for PS4 and Xbox One, the Maracana. However, we will not release this Data Pack without including a fix for the offline roster issue.

Right now we have removed the planned Data Pack from our schedule so we can implement the fix required. We will then go through the process to get it out as soon as possible. We'll update the fans on our official social channels as soon as we have information on this.

The extra time needed will also be used to add more content into the game that wasn't planned at this stage, such as new kits and boots, as well as any other content the time allows. We'll provide a list of extra content once set. We appreciate this doesn't suddenly make this situation better, but we do want to show desire to make good on the situation for the fans.

We also want to take the opportunity to sincerely apologise to those fans affected by this issue. It's frustrating for the fans, and for the team making the game. We assure everyone that we have learnt from this situation, and confirm designs to improve situations like these are currently being considered for future products.

Thanks for your continued support, and sorry once again,

PES Team
If Pro Evolution Soccer is to be a serious challenger to the FIFA franchise outside of the handful of regions where it has long had a stronghold on the market, Konami will have to invest in sufficient infrastructure to deliver the kind of support consumers expect and deserve. At least they made a public statement, which could suggest they recognize the magnitude of the problem, and that would make it more likely they would attempt to address it for next year.