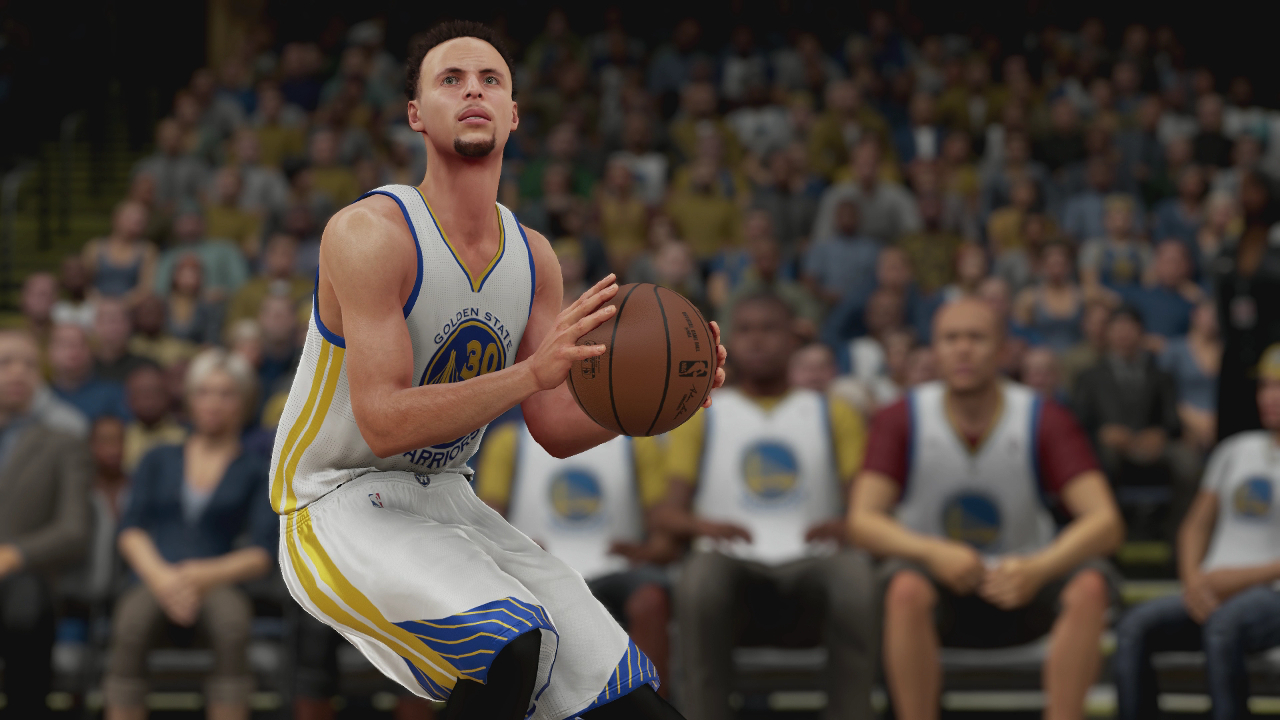 Yesterday the first in-season roster update went out for NBA 2K16 applying some changes based on performance from the first handful of games. Another update has released today adjusting some other players around the league.
LeBron James has company at the top of the ratings now. Stephen Curry, averaging 37 points per game, has moved up to 94 Overall to tie him for the honor. What changed were some shot ratings: Standing Shot Medium was boosted four points while Standing Shot Close, Moving Shot Close, and Moving Shot Medium all went up by three.
James Harden did take a hit today after his glaring absence from the last update. He lost three points in Standing Shot 3PT and three points in Moving Shot 3PT.
Players Up: Steph Curry (+1 to 94), Russell Westbrook (+2 to 91), Blake Griffin (+1 to 89), Kawhi Leonard (+1 to 88), Giannis Antetokounmpo (+1 to 80), Kristaps Porzingis (+1 to 75), C.J. McCollum (+2 to 74)
Players Down: James Harden (-1 to 91), Tony Parker (-2 to 81), Joe Johnson (-1 to 79), Jrue Holiday (-1 to 79), David West (-1 to 76)