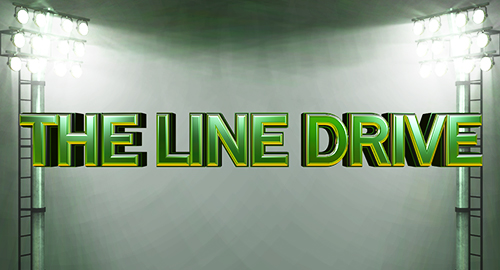 The Line Drive is a weekly collection of news, links, deal alerts, and updates that didn't necessarily warrant their own postings.
♦Check out the latest content created for Sporting News and Hit The Pass:
     •Ronda Rousey's defeat is also one for EA Sports' UFC franchise
     •Even without in-season sports games EA Access is proving its worth
     •Three tips videos with Da Czar on basics to improve your play in NBA 2K16
     •What people are hoping for out of MLB 16: The Show (video)
     •How should publishers react to the misdeeds of players (video)
     •Hit The Pass Radio is now on iTunes and Stitcher on Android
     •More great video content coming – subscribe to HTP Youtube channel!
♦EA Sports detailed the Road to the Playoffs content in Madden NFL 16 Ultimate Team.
♦The second patch for FIFA 16 which was detailed earlier is now out on PS4/XB1/PC.
♦Sales in North America for October finished NBA 2K16 (#2) and Madden NFL 16 (#4).
♦The WWE 2K16 face scan mobile app has been delayed for at least a few more weeks.
♦Stumbled across Costco selling Rory McIlroy PGA Tour for just $10.
♦A Kickstarter launched for the spiritual successor to Sensible Soccer on PS4/XB1/PC.
♦Details were released on a new gameplay tuner update to recently go out for NHL 16.
♦New roster released for NHL 16 updates rookie portraits and presentation elements.
♦Details were released on the first patch that will be coming to the new Need for Speed.
♦Vijah Singh was paid $75,000 per year to appear in the Tiger Woods PGA Tour series.
♦Nominations were announced for The Game Awards which will take place next month.
♦Current deals: FIFA 16 $40, NBA 2K16 $46, Live 16 $36, PES 2016 $45, Forza 6 $48
♦Daily Fantasy took another huge blow by being deemed illegal in New York.
♦Star Wars: Battlefront can still be ordered from Amazon with $5 off for Prime members.
♦Blu-ray releases this week include The Man From U.N.C.L.E and The Hobbit Trilogy.