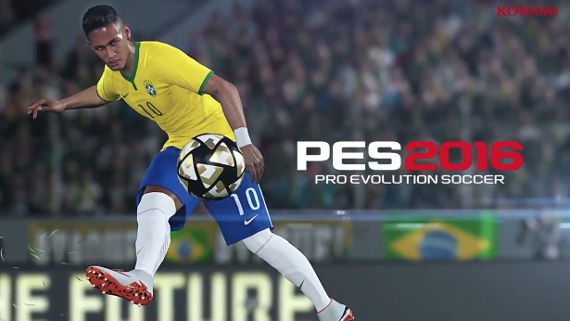 Konami has announced that an "entry level" free-to-play edition of PES 2016 will release on Tuesday, December 8. The new version splinters off features from the complete game and will only be available on PS4 and PS3.
The free-to-play edition includes seven teams in exhibition mode, Training mode, and the full myClub experience (the Ultimate Team equivalent in PES). Those with this version of the game will also receive all previous and future patches, updates made to MyClub, and – should they actually succeed in providing them – roster updates. 
This is one indication that EA Access is putting pressure on other publishers to offer more significant slices of their games for consumers to experience without first making an investment. Subscribers have been able to play a full ten hours with the complete FIFA 16 and in a matter of months it'll be completely free to them. PES 2016 failed to gain any sales traction in North America, and trails far behind FIFA in most regions across the globe, but it's a strong product that can sell itself when people actually get their hands on playing it. The free UEFA Euro content coming next year will also be a selling point.
Konami is backing out of the console game development business outside of the PES franchise, instead shifting to mobile/social games, so it shouldn't be a surprise that they may adapt some of those principles that have proven profitable for their soccer series. EA is inching towards the free-to-play model also by putting their sports games in the EA Access Vault while they still have relevance and making money through Ultimate Team.
This is an interesting strategy and one that we'll probably see other titles adapt in the future. Demos have struggled in displaying the year-to-year improvements for sports games, so much so that publishers now rarely release them. Not only can an expanded F2P opportunity hook people into buying the full game, but those who play the free version could still contribute to the digital revenue these companies have come to rely upon.
Outside of FIFA, NBA 2K, and to an extent Madden, sports games are having trouble sustaining sales and showing any growth, leading to the necessity of digital revenue. The free-to-play model, in some form or fashion, is something more publishers will be considering going forward.