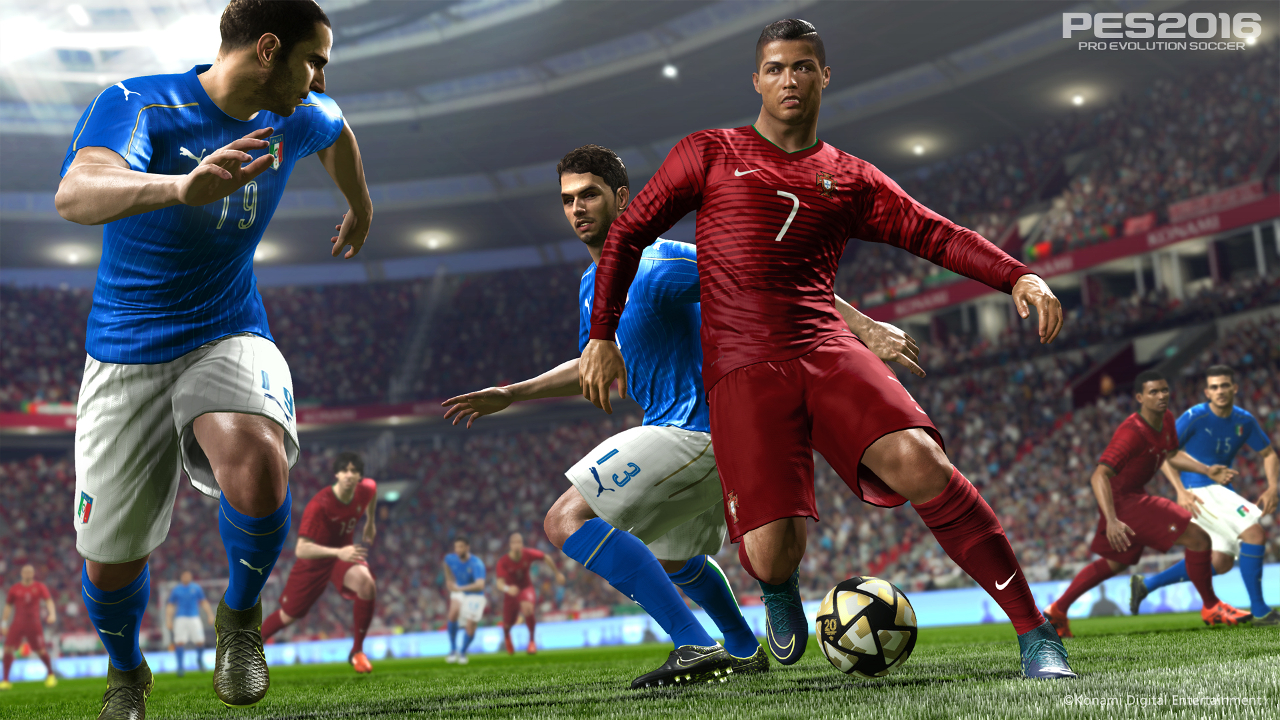 The second post-release patch for Pro Evolution Soccer 2016 arrived today and brings with it the long-awaited updated rosters and some new content.
Though its accuracy is yet to be determined, if it turns out to be sufficient it will have been an absurd 11 weeks for the game to get a simple roster update, something that Konami had to publicly apologize for. Though the game initially got fantastic reviews the roster situation has damaged perception of it significantly in the time since.
The patch also includes new player likenesses for 51 players, new international kits for Germany, Italy and Spain, and the addition of the Brazilian Estadio do Maracana stadium with a unique pre-match intro sequence.