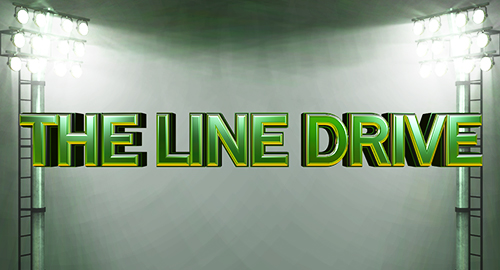 The Line Drive is a weekly collection of news, links, deal alerts, and updates that didn't necessarily warrant their own postings.
♦Check out the latest content created for Sporting News and Hit The Pass:
     •Holiday gift guide for the sports gaming fan
     •Winner of McGregor-Aldo gets second UFC 2 cover spot
     •PES attempting to change the norms of sports gaming (video)
     •Press Row Podcast: The Top Stories of 2015
     •ThatSportsGamer named his Sports Game of the Year
     •More great video content coming – subscribe to HTP Youtube channel!
♦Rocket League won Best Sports/Racing Game at The Game Awards.
♦Amazon exclusive steelbooks for Madden NFL 16 and FIFA 16 on sale for $40.
♦Pro Evolution Soccer 2016 is on sale for $35 on both Xbox One and PS4.
♦A trailer debuted at PSX for a crazy-looking game called 100ft Robot Golf.
♦Operation Sports has a guide to earning all the badges in NBA 2K16.
♦Licensed Marvel clothing has been added to the MyPlayer Store in NBA 2K16.
♦Pre-orders are up on Amazon (regular version – MVP version) for MLB The Show 16.
♦MLB The Show 16 will be priced at $40 for the PlayStation 3 version.
♦The US Women's team is the 23rd most used team across thew world in FIFA 16.
♦FIFA Ultimate Team has for some people been down for weeks on PlayStation 3.
♦Another update with new content and improvements went out for Driveclub.
♦EA is auctioning off a spot in Madden NFL 17 with proceeds going to charity.
♦Details on a roster update that went out for NBA Live 16.
♦The jerseys for the 2016 NBA All-Star game in Toronto have been revealed.
♦The Show devs have their work cut out for them creating the new Diamondbacks uniforms.
♦Amazon has Rise of The Tomb Raider (Xbox One) for just $40.
♦Blu-ray releases this week include Ant-Man, the Marvel Phase 2 collection, and Minions.