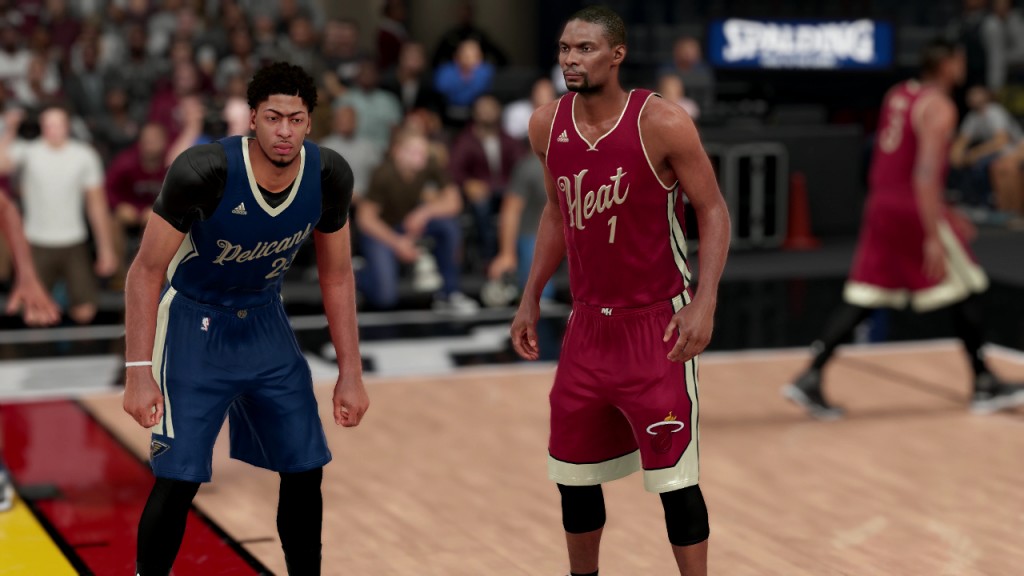 The uniforms that will be worn on Christmas Day have now been introduced into NBA 2K16. It's the second to last year for adidas as the contract with the NBA winds down, with Nike taking over in 2017, and the consensus seems to be they finally got them right this time around.
The Christmas jerseys are now found in 2K16 for the New Orleans Pelicans, Miami Heat, Chicago Bulls, Oklahoma City Thunder, Golden State Warriors, Cleveland Cavaliers, San Antonio Spurs, Houston Rockets, Los Angeles Clippers, and Los Angeles Lakers, who all play on Christmas Day. However all 30 teams have one in the game.
Once again the new jerseys are unfortunately tied to a roster update, which means they're unavailable for use in any modes started prior to today.