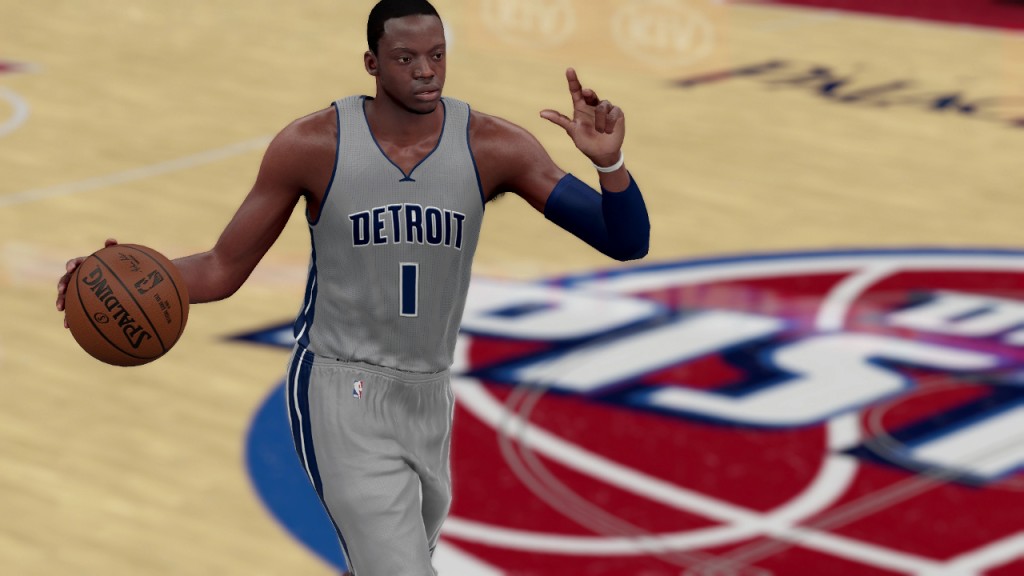 Roster updates for NBA 2K16 have understandably tailed off somewhat through the holidays. The most recent to come out included some movement of note however.
Stephen Curry still resides in all-time great territory but has dropped a point to 95 Overall and remains as the best current day player in the game. Curry has cooled off a tad, relatively speaking that is, after an incredible start to the season. Since December 6 he's averaged "just" 26 points per game and has shot 37% from three-point range – both of which are below his season averages that now stand at 31 points and 45%. The hit to his ratings came in the form of 2 point drops in both Standing and Moving three-point shot attributes.
Paul George, who surged all the way to being made the third highest rated player in the game in an update earlier this month, has been pulled back from that 92 rating to now 91 Overall. He also lost points in the three-point shooting categories.
The biggest push upwards was made to Reggie Jackson who went from 80 to 83 Overall. He has averaged 22 points and 6 assists since early this month which are not far off his season totals. However he was bumped in a number of categories including several shot and passing attributes.
Among the other players to receive changes to their ratings in the newest update are John Wall (+1 to 89), Jimmy Butler (-1 to 86), Klay Thompson (+1 to 85), Brandon Knight (-1 to 83), Tyreke Evans (+2 to 82), Darren Collison (+2 to 79), and Will Barton (+3 to 78).