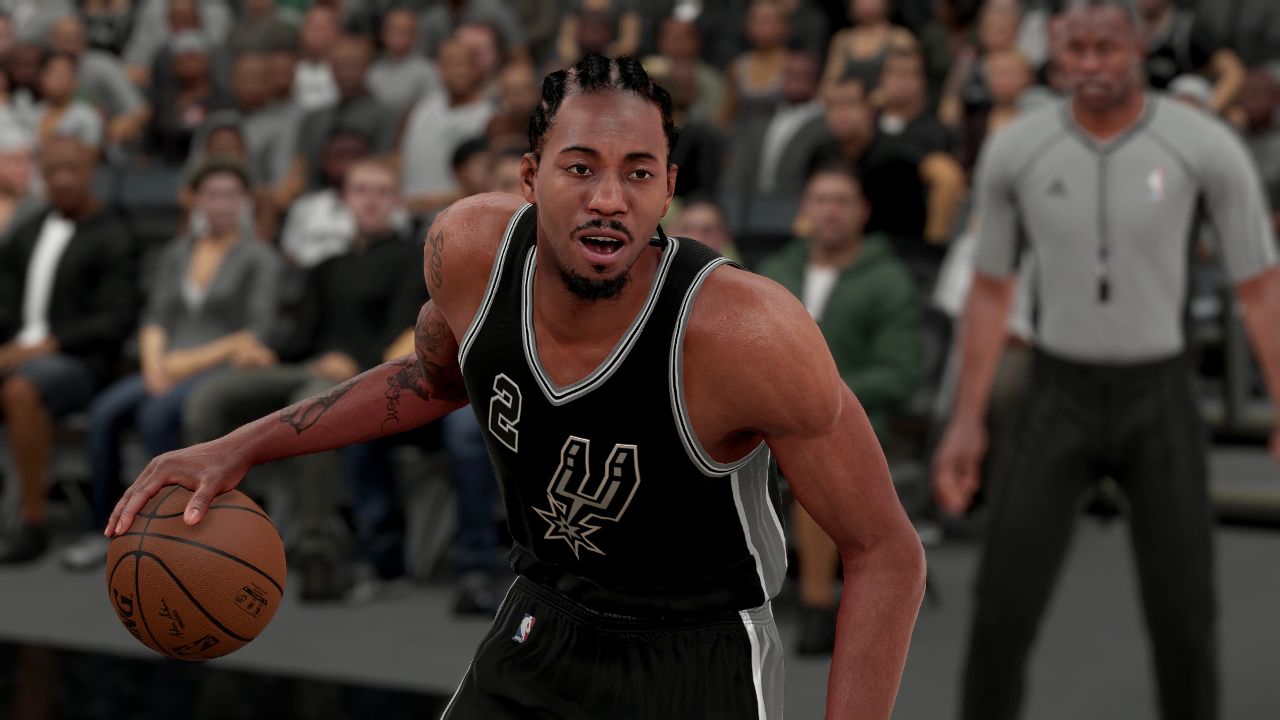 Early on during the season NBA 2K16 was updating its rosters several times a week. The pace has slowed considerably however since then, particularly in the last month due to the holidays, and today the first update since Christmas arrived.
Kawhi Leonard has moved up a point to 92 Overall, making him the third highest rated player in the game. He began the season at 87 but has climbed due to performance that would have him in an MVP conversation if it weren't for Steph Curry. He's averaging 21 points and 7 rebounds on 52% shooting from the field and a league-leading 50% from three-point range for the 31-6 Spurs.
Meanwhile Paul George, who rose all the way to 92 less than a month ago, has been dropped two points now down to 89. A handful of really poor games (9 points on 3-14 shooting, 7 points on 1-14 shooting, 12 points on 5-19 shooting) look to be the primary culprits. He's still averaged 20 points and and 7 rebounds since that high rating point of 92 was achieved but that has been on only 37% shooting from the field.
Other players of note moving in the latest roster update are James Harden (+1 to 90), Anthony Davis (-1 to 90), Blake Griffin (-1 to 89), Draymond Green (+2 to 87), DeMarcus Cousins (-1 to 87), Dirk Nowitzki (-1 to 85), Tim Duncan (-1 to 85), Dwyane Wade (-1 to 85), Hassan Whiteside (+1 to 84), Pau Gasol (-1 to 84), C.J. McCollum (+2 to 83), Nikola Vucevic (+2 to 83), Rudy Gay (+2 to 82), Kenneth Faried (+2 to 81), Giannis Antetokoumpo (-2 to 80), Tyreke Evans (-2 to 80), Will Barton (+2 to 80), and Boban Marjanovic (+4 to 77).