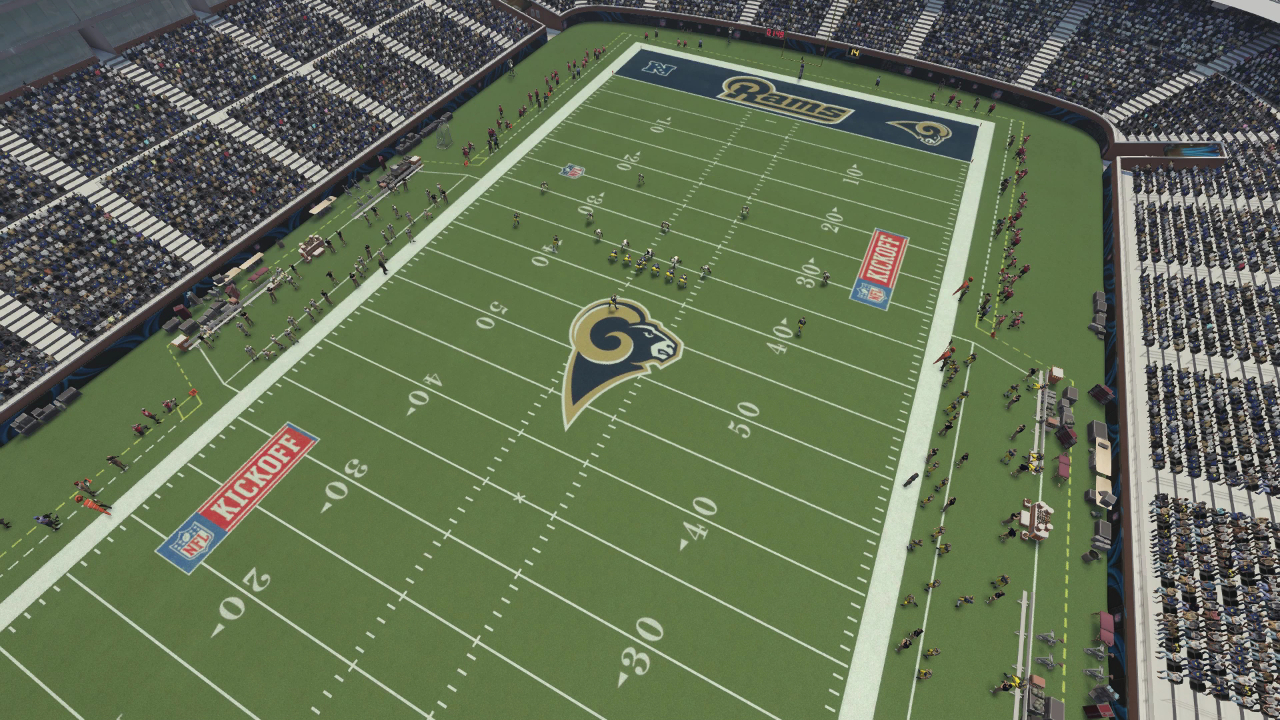 With the news of the Rams move to Los Angeles being official, and the Chargers possibly heading there as well, it's an awful development for the former fans in St. Louis plus those in San Diego and Oakland who have been left hanging in the wind with zero finality to their situations. However those in the LA market excited for a team are feeling far different emotions. They don't have to wait until Madden NFL 17 to play with the Los Angeles Rams in Madden.
The relocation feature in Madden NFL 16 provides an opportunity to move the Rams to LA beginning with the second season in Franchise Mode.
The key weeks when playing or simming through the 2015-16 regular season are five (declare intention to relocate and select a city), six (choose the team name which can remain the Rams), and eight (decide between stadium options). After that, it can be simmed ahead to free agency and the draft or all the way through to the beginning of the 2016-17 season. The video below goes through the process for those who haven't utilized the feature before.
Madden NFL 17 is going to be more intriguing for a fair number of conusumers because of the one or two teams in Los Angeles, the addition of LA Memorial Coliseum, and possibly even Mercedes-Benz Stadium for the Falcons in year two of Franchise.