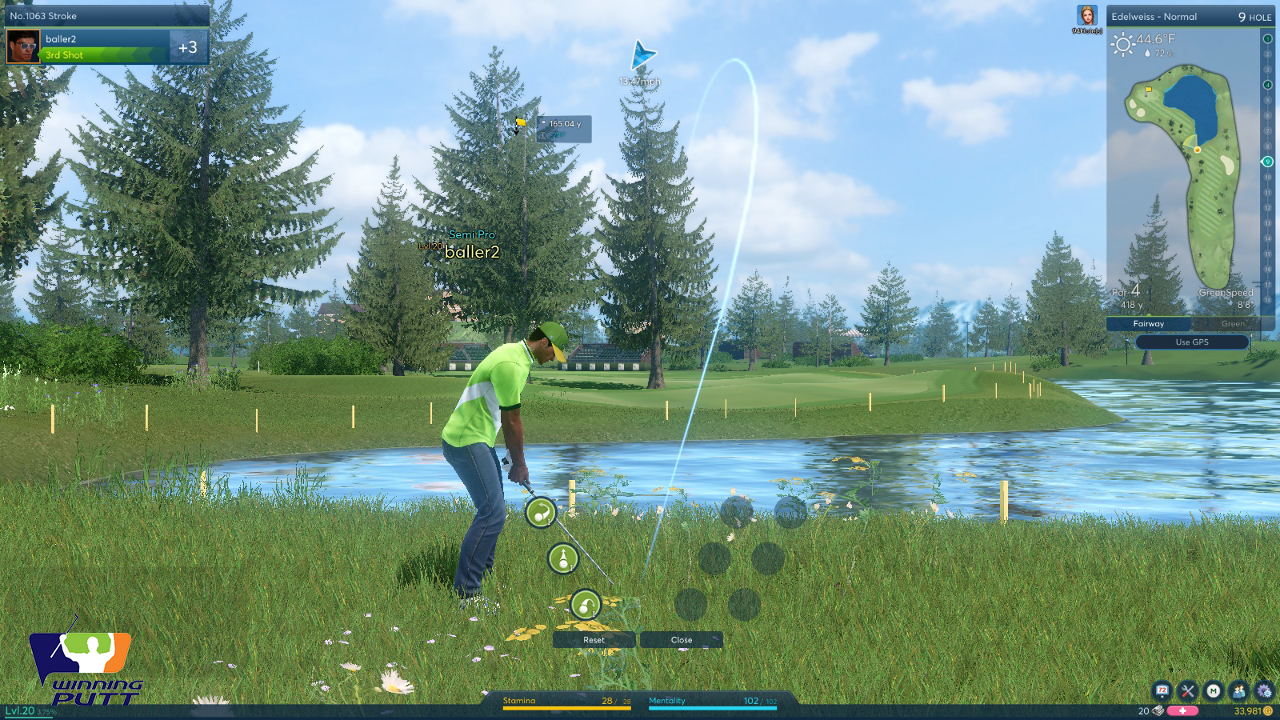 Today BANDAI NAMCO announced a new free-to-play multiplayer PC game called Winning Putt. Golfers begin unskilled but improve and level up over time, earning new abilities and upgraded gear. It's now in open beta, which offers up seven courses, foursome matches, and challenges against other golfers in betting rounds where in-game currency can be wagered. The beta can be joined through the website for the game. 
Golf is a game to be loved, not merely learned. The crack of a perfectly hit drive, the soft tap of studied putt, and the vistas of a seldom trod fairway are the sights and sounds of a labor of love. After more than a decade of golf game experience, the Webzen Onnet team created a deep yet easy-to-learn golfing experience using the latest technology and the most detailed design.

Golfers are transformed when they engage in the game. A golfer's vision is sharper, their touch lighter and even their manners get better. Such a player enters an immersive world where golf is mixed with the capabilities only possible in a virtual world where players can level, see the wind, sense the slope of a green, and use special skills to overcome obstacles. Winning Putt brings the entire experience to life as a golfer who starts from novice and works their way up to gifted pro. Play online with long-time pals and new friends alike while leveling up your game. Winning Putt—go beyond the green.
Bend the rules of reality in your favor
As a golfer in a virtual world, the rules of reality can be bent to your favor. The flight of the ball, direction and speed of the wind, and the slope of the green can be seen with detailed design. Strategically equip skills beforehand to drive the ball through the trees and add extra power to pass sand traps, or use items to give you the extra edge. Play on 7 beautiful courses with varying difficulties in the daytime, nighttime, rain or shine. More will be added in the near future.
Your game improves with every hole played
Level up with every swing, putt and hole-in. Your golfer gets stronger, unlocks more skills, and increases your resources to acquire new gadgets as the experience gets loftier. Take your golf career to the next level by competing in tournaments. Swing your way through to even qualify for the annual grand championship!
Decisions off the course matter as much as the swing
There are a multitude of ways to prepare before hitting the greens. Choose between Power or Accuracy classes, each with unique skills and stats to best fit your play style. Outfit your character with clubs, accessories, and clothes with stats and bonuses to improve your game. Customize your clubs even further through enchanting and fitting for longer drives or more accurate shots.
Play with friends anytime, anywhere
Play for free online on PC with friends around the world. Enjoy the game of golf with others in game modes like creating your own foursome match or challenge them in betting round and wager in-game currency. You can even compete against another player's data in challenge round to receive rewards. Additionally, you can create or join a guild to gain extra perks like accessing a special guild lounge and much more.