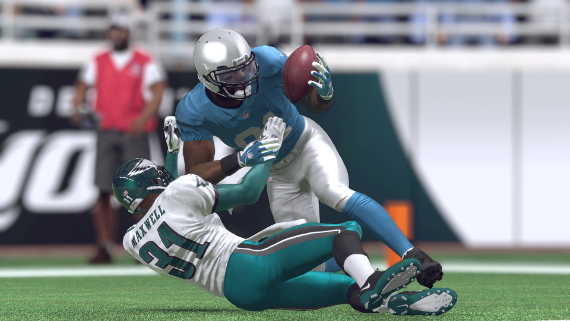 Every year there are three constants in the final end-of-year NPD sales rankings. Madden, NBA 2K, and FIFA are undoubtedly going to be found taking up 3 of the 10 slots.
For the third time in the last four years the Madden NFL franchise has finished second in sales in North America over the 12 month period. Madden NFL 16 only sold fewer copies than Call of Duty: Black Ops III. Along with Madden NFL 15 and Madden NFL 13, which were second place finishes, and Madden NFL 25 which came in third, it has consistently been the strongest selling sports series in North America on a calendar year basis.
That has continued to be the case despite the rise of NBA 2K which came in sixth. Far stronger overseas than Madden, and with a much longer tail that will have it as a top seller for another six months, NBA 2K16 will end up beating out Madden 16 in total sales. Sixth is as high as the NBA 2K series has peaked for end-of-year sales in the region.
FIFA 16 finished eighth for the year which is also a new high finish for the series that first cracked the top 10 in 2012. It too has a tremendous following in foreign markets, and will end up either the highest selling video game worldwide released in 2015 or second only to Black Ops III.