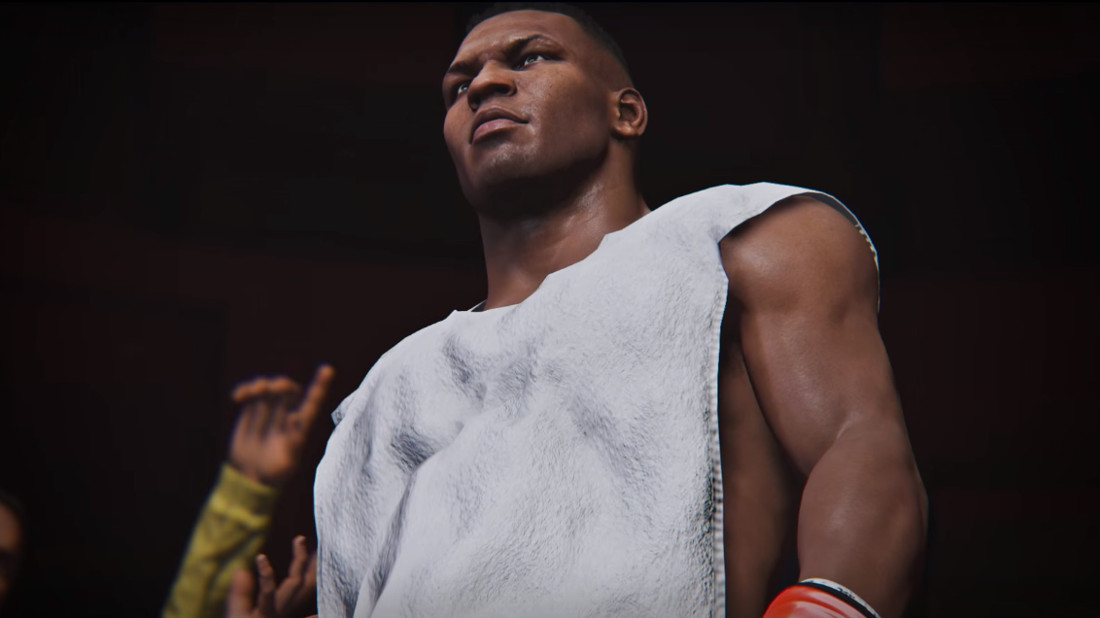 When the pre-order incentive for EA Sports UFC 2 was revealed to include three fighters, but only two were being named, it was obvious that the one being held back would not be a traditional fighter and have some sort of story behind them. Today the company announced that Mike Tyson will be included with pre-orders of the game.
Two versions of Tyson will be found in UFC 2. There's the young "Iron" Mike Tyson and the late-in-career "Legacy" Mike Tyson. The standard edition of UFC 2 gets access to the former while the Deluxe Edition receives both of them. The characters can also be unlocked free through progress in the game. Amazon Prime members can get EA Sports UFC 2 discounted with the Standard version for $48 and Deluxe version which includes bonus Ultimate Team content for $56.
Tyson of course never fought in UFC or competed in MMA. However he makes a little more sense for the game considering there is a new "KO Mode" being introduced. In that mode everything is kept on the feet and only ends in knockouts which would suit his skill set. It'll be the closest thing to boxing since Fight Night Champion released in 2011.
EA drew some criticism with the first UFC game for heavily marketing the inclusion of Bruce Lee, which was a sign of things to come as the gameplay too was designed in a manner to appeal to a crowd who had very little to no interest in MMA. Sales ended up well below internal expectations. The post-release support for that game and offering up two legends along with Tyson is an indication that the company may have learned from their mistakes.