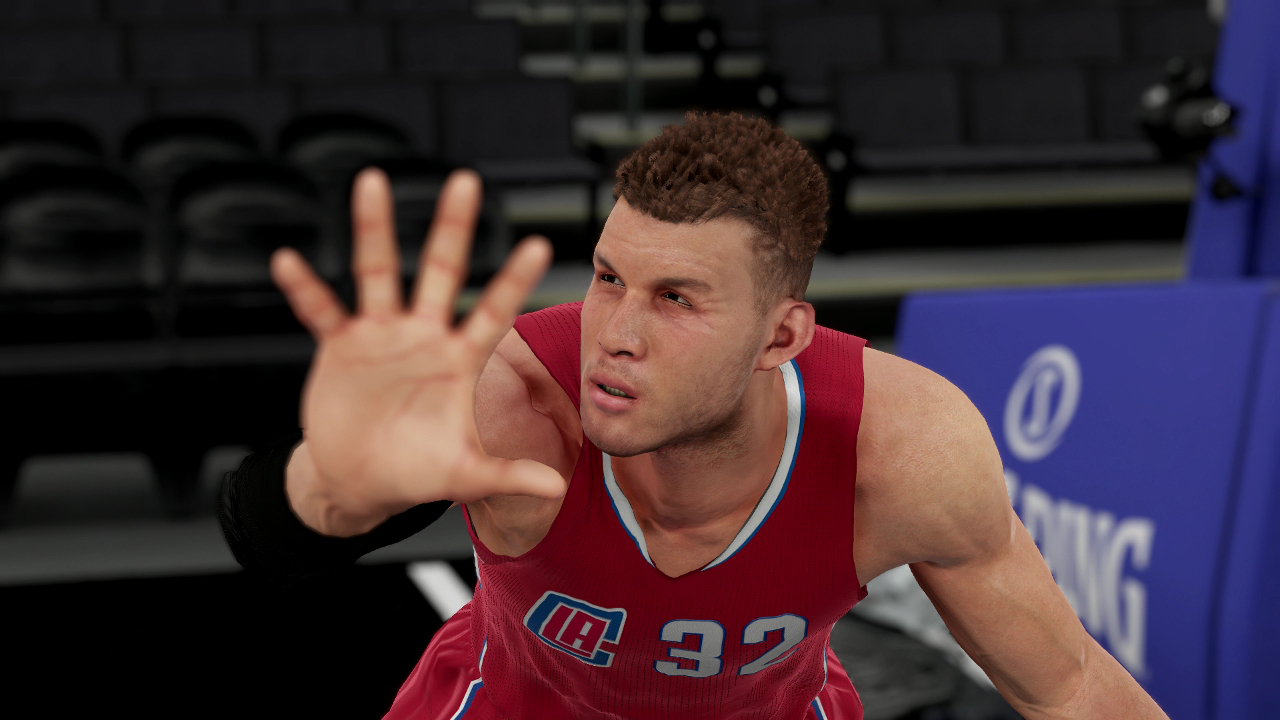 There are a couple very interesting developments out of today's roster update for NBA 2K16. The top rated player in the game has opened up a bigger lead over the next highest individual, while a player in the spotlight for the wrong reasons has been hit with some punitive action.
LeBron James had held the throne as the highest rated player in the NBA 2K series since 2010. Earlier this season Stephen Curry tied him and then surpassed him. With the latest roster update Curry has taken a two point advantage over James. Curry now stands at 96 Overall while LeBron has slipped to 94 Overall.
Blake Griffin will be out of action for quite a while after breaking his hand in an altercation with a team equipment manager. In response, his "Hands" rating has dropped by 20 points in NBA 2K16. Though rare it's not the first time a player's ratings have taken a hit because of something that happened off the court. In 2010 Tony Parker's "Loyalty" rating was dropped to 0 after allegations of infidelity.
Other notable movement includes James Harden (+1 to 91), Chris Paul (+1 to 90), Kyle Lowry (+1 to 89), John Wall (-1 to 89), DeMar DeRozan (+1 to 87), Isaiah Thomas (+1 to 86), Klay Thompson (-1 to 85), Kemba Walker (+1 to 84), LaMarcus Aldridge (-1 to 84), Dirk Nowitzki (-1 to 84), Khris Middleton (+2 to 82), Nikola Vucevic (-2 to 82), and Kevin Love (-1 to 81).