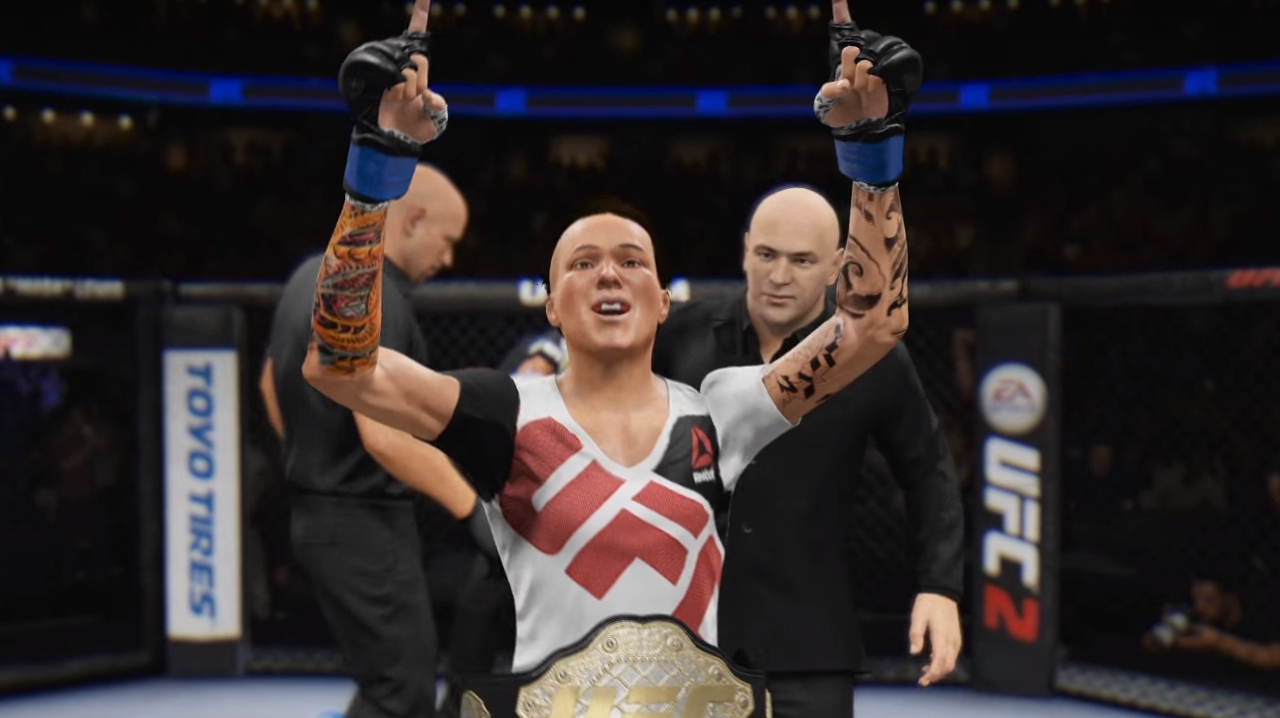 A new developer video went out today that goes through many of the improvements that have been made for Career Mode in EA Sports UFC 2, before transitioning to a description of the game's Online Championship Mode.
Career Mode
Having a solid training camp and team to work with can help you win your next fight. Prepare by balancing your regiment to gain the greatest edge without risking injury. For the first time in a UFC game, create a female fighter and guide them to UFC greatness. Fight your way through the ranks in the hopes of becoming the next UFC Champion. Along the way, meet career-defining moments that will make your journey even more unique. From epic battles to long-lasting rivalries, your path to the championship will be a memorable one.
Online Championships
Our Title Chase mode lets you test your skills against others from around the world for the shot at becoming a champion. Online features a division progression system to make sure you're always facing off against a suitable opponent.
Please enable Javascript to watch this video