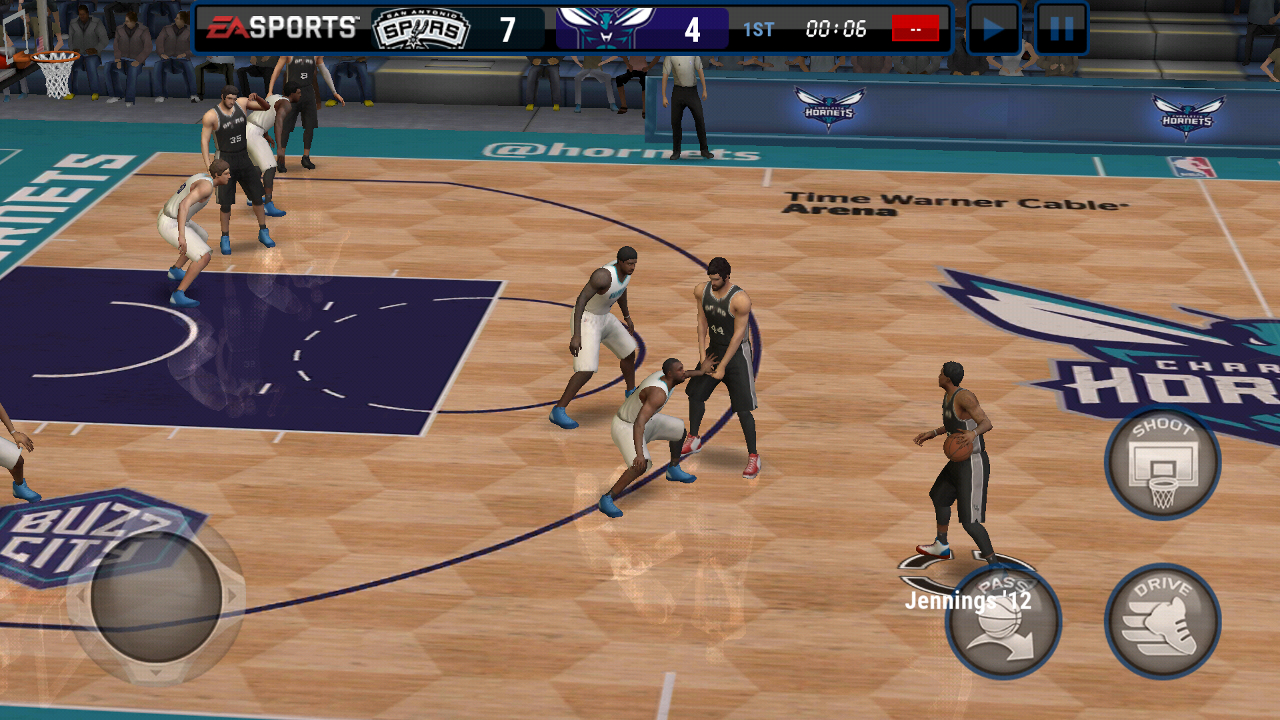 EA Sports rolled out a new game, NBA Live Mobile, to Canadian iOS and Android stores last week. The plan is for the game to expand to the US and other regions in the near future. It's somehow the best thing NBA Live since 2009.
Using the same free-to-play model incorporating the Ultimate Team concept as other mobile sports games, NBA Live Mobile is all about building up a roster and acquiring desirable players through card packs, at auction, or with rewards. Coins and bonuses are earned through completing "Live Events", with new ones added every day, and going through Seasons against the AI. There is also a turn-based head-to-head but that hasn't come together in its current form.
The simplicity is key, not just in having to juggle a smaller roster than FIFA and Madden, but also with the gameplay. The controls work surprisingly well, with offense primarily being about driving in for dunks and layups or shooting threes, while defense mostly comes down to trying to block shots and grab rebounds. There's more to it but most possessions end those ways.
The biggest issue with Live Mobile is that it's simply too easy. The AI has yet to put up a challenge, and all the players even those rated poorly are effective, making it seem somewhat unnecessary to work towards obtaining the best players.
Over time maybe the AI teams will close the gap, given that progression will slow once reaching higher levels, and with more being invested in collections instead of immediate upgrades. Either way NBA Live Mobile is fun and addictive, which surprises me as much as it would anyone else. Check out the complete review over at Sporting News.