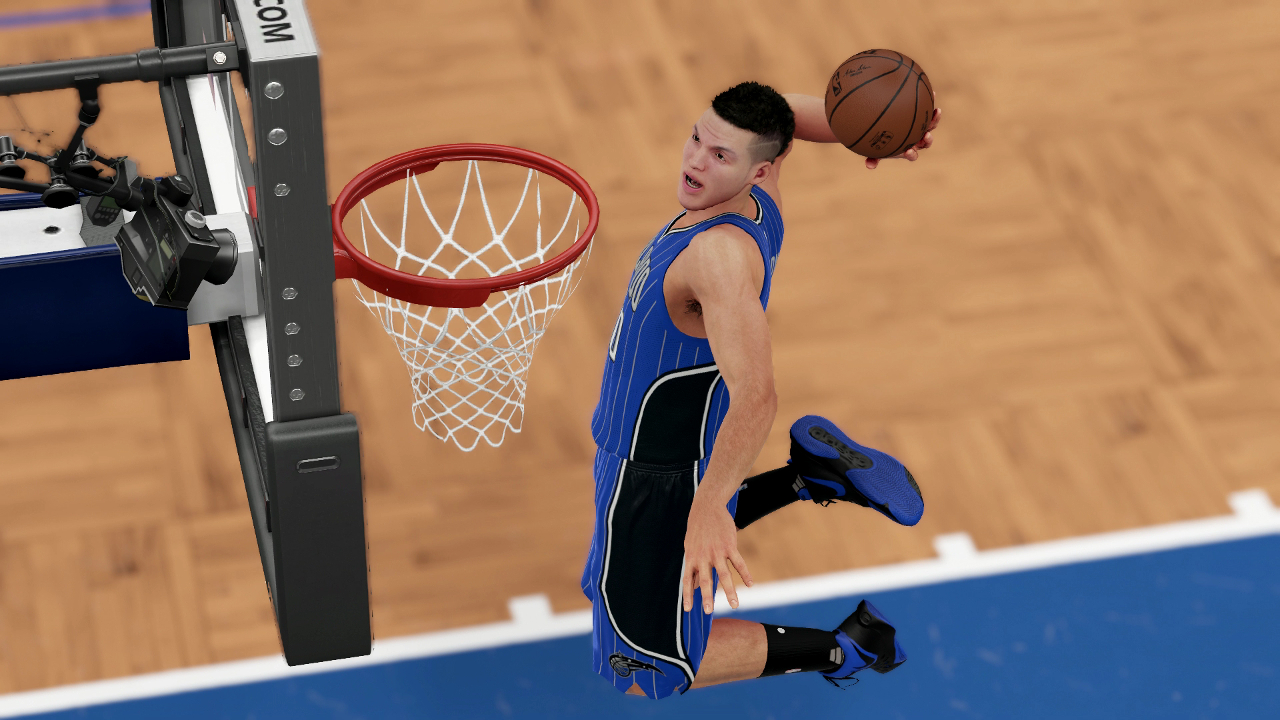 While 2K Sports tries to figure out what to do with Stephen Curry, which has proven to be a real dilemma for the developers, the regular roster updates for the game have continued with ratings adjustments taking place for players across the league.
Aaron Gordon, who wowed at the Dunk Contest a couple weeks ago, received a 10 point upgrade in the Driving Dunk attribute. Prior to the update he had been rated in a tie with 15 other players as just the 17th best dunker in the game. At a rating of 95 he now trails only the back-to-back Dunk Contest Champion Zach LaVine in the category.
Other notable movement in the latest update includes Damian Lillard (+2 to 89), Paul George (+1 to 89), Andre Drummond (+1 to 88), Hassan Whiteside (+1 to 85), Pau Gasol (-1 to 85), C.J. McCollum (+1 to 84), LaMarcus Aldridge (-1 to 84), Tim Duncan (-1 to 82), Greg Monroe (-2 to 81), and Dennis Schroder (+2 to 79).