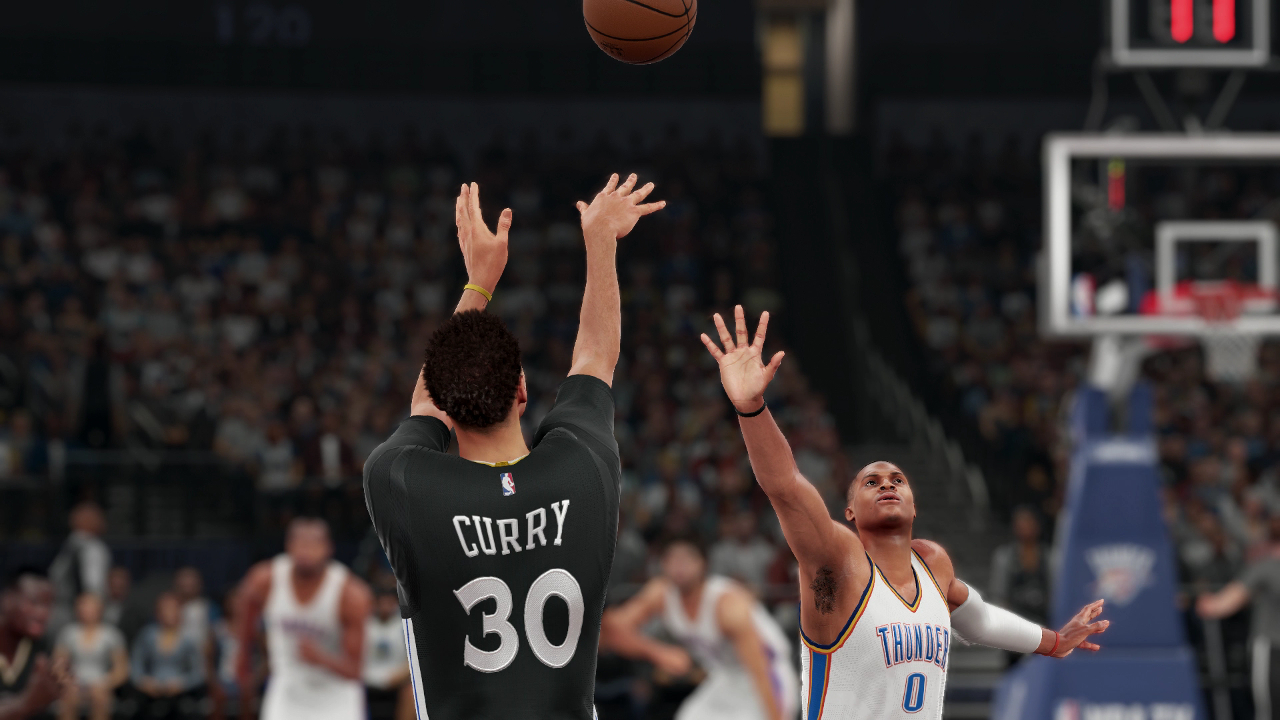 It's been such a remarkable season for Steph Curry that developers are struggling to find a way to fit what he does into simulation video games and there are no simple solutions for how to deal with him. In NBA 2K16 he reached 99 ratings in both three-point shooting categories earlier this year but even that isn't close to doing him justice.
Today Curry rose a point to 98 Overall in NBA 2K16. That establishes him to be playing, at this point in time, at a level only exceeded in history by one season (1995-96) from Michael Jordan. That won't solve the conundrum developers are now facing in regards to the distance and frequency of threes he's making, but at least further recognizes just how astonishing it is what we're all witnessing right now.
After getting a much deserved boost in dunk rating recently, Aaron Gordon has moved up even more, and at 97 in Driving Dunk is now the top rated active player in the game having passed by Zach LaVine. Damian Lillard earned another point today to 90 Overall bringing him up a total of three points in the last week.
Other notable movement in a roster update for the game today includes Kawhi Leonard (+1 to 92), Chris Paul (+1 to 91), Anthony Davis (+1 to 91), Kyle Lowry (+1 to 90), Isaiah Thomas (-1 to 85), Jae Crowder (+2 to 82), and Jabari Parker (+3 to 78).