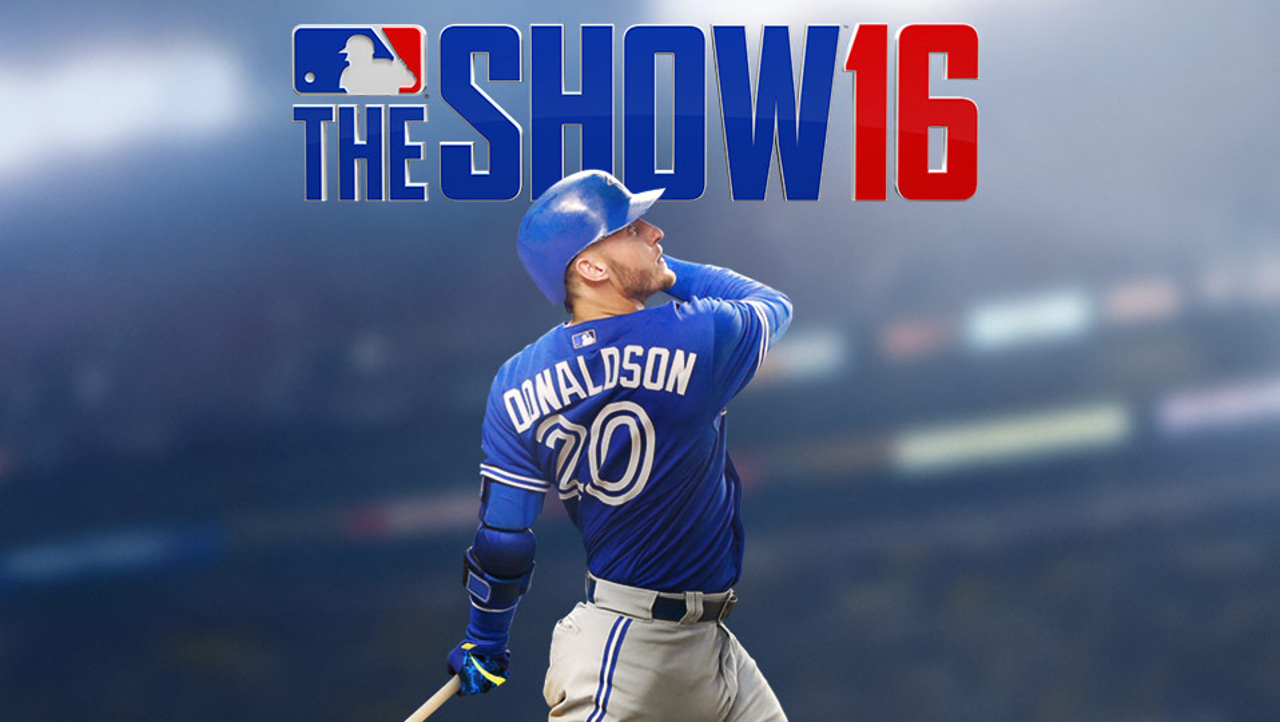 Two players will open up MLB The Show 16 rated 99 Overall: Clayton Kershaw and Mike Trout. It'll be their third year staking claim to the highest rating in the game. Bryce Harper is now ranked as the third best player at 97 Overall, passing by Miguel Cabrera who has slipped down to 96.
In total there are 35 players rated 90+ made up of 17 position players, 14 starting pitchers, and 4 relievers. That's up slightly from the 33 players that started MLB 15 above 90 and the 29 that were there with MLB 14. It is, however, miles apart from MLB 13 which had 17 players rated 99 Overall alone, and MLB 12 which featured an astounding 44 players rated 99.
Continue on to check out the highest rated players at each position in the initial roster for MLB The Show 16. 
First Base
96 – Miguel Cabrera, Tigers
96 – Paul Goldschmidt, Diamondbacks
94 – Joey Votto, Reds
92 – Anthony Rizzo, Cubs
88 – Chris Davis, Orioles
87 – Edwin Encarnacion, Blue Jays
87 – Adrian Gonzalez, Dodgers
86 – Jose Abreu, White Sox
Second Base
94 – Jose Altuve, Astros
90 – Dee Gordon, Marlins
88 – Robinson Cano, Mariners
87 – Dustin Pedroia, Red Sox
87 – Jason Kipnis, Indians
85 – Brian Dozier, Twins
85 – Ian Kinsler, Tigers
84 – Ben Zobrist, Cubs
Shortstop
93 – Troy Tulowitzki, Blue Jays
91 – Carlos Correa, Astros
88 – Brandon Crawford, Giants
85 – Francisco Lindor, Indians
84 – Xander Bogaerts, Red Sox
84 – Corey Seager, Dodgers
84 – Andrelton Simmons, Angels
83 – Jose Reyes, Rockies
Third Base
96 – Josh Donaldson, Blue Jays
94 – Manny Machado, Orioles
93 – Nolan Arenado, Rockies
87 – Adrian Beltre, Rangers
86 – Matt Carpenter, Cardinals
85 – Kris Bryant, Cubs
85 – Evan Longoria, Rays
84 – Todd Frazier, White Sox
Catcher
94 – Buster Posey, Giants
87 – Brian McCann, Yankees
84 – Matt Wieters, Orioles
84 – Russell Martin, Blue Jays
83 – Yadier Molina, Cardinals
82 – Salvador Perez, Royals
82 – Jonathan Lucroy, Brewers
82 – Yan Gomes, Indians
Right Field
97 – Bryce Harper, Nationals
93 – Giancarlo Stanton, Marlins
89 – Carlos Gonzalez, Rockies
89 – Jose Bautista, Blue Jays
89 – Nelson Cruz, Mariners
88 – Hunter Pence, Giants
86 – George Springer, Astros
85 – Jason Heyward, Cubs
Center Field
99 – Mike Trout, Angels
94 – Andrew McCutchen, Pirates
89 – Carlos Gomez, Astros
88 – Yoenis Cespedes, Mets
88 – Lorenzo Cain, Royals
87 – A.J. Pollock, Diamondbacks
86 – Adam Jones, Orioles
85 – Mookie Betts, Red Sox
Left Field
90 – Justin Upton, Tigers
87 – Michael Brantley, Indians
86 – Starling Marte, Pirates
86 – Ryan Braun, Brewers
84 – Matt Holliday, Cardinals
84 – Alex Gordon, Royals
82 – Jason Werth, Nationals
81 – Khris Davis, Athletics
Starting Pitcher
99 – Clayton Kershaw, Dodgers
95 – Max Scherzer, Nationals
95 – Zack Greinke, Diamondbacks
95 – Jake Arrieta, Cubs
94 – Chris Sale, White Sox
94 – David Price, Red Sox
94 – Matt Harvey, Mets
93 – Madison Bumgarner, Giants
93 – Jacob deGrom, Mets
93 – Felix Hernandez, Mariners
93 – Jose Fernandez, Marlins
92 – Sonny Gray, Athletics
91 – Dallas Keuchel, Astros
90 – Adam Wainwright, Cardinals
89 – Gerrit Cole, Pirates
89 – Johnny Cueto, Giants
89 – Noah Syndergaard, Mets
88 – Jon Lester, Cubs
88 – Yu Darvish, Rangers
Closer
93 – Wade Davis, Royals
93 – Craig Kimbrel, Red Sox
93 – Kenley Jansen, Dodgers
92 – Aroldis Chapman, Yankees
89 – Mark Melancon, Pirates
88 – David Robertson, White Sox
87 – Zach Britton, Orioles
87 – Sean Doolittle, Athletics