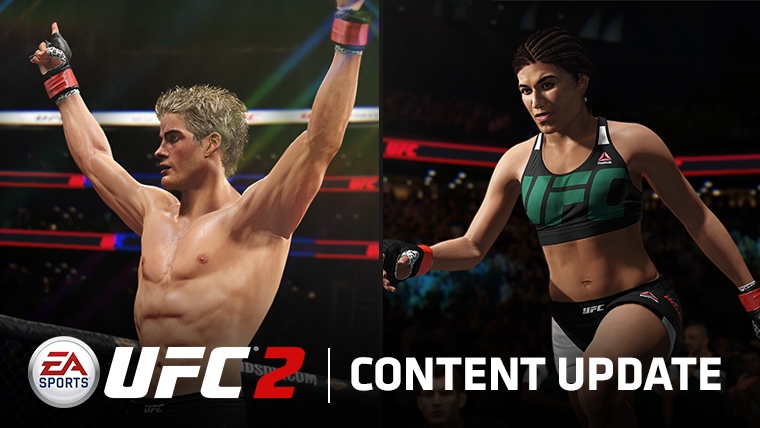 When the first EA Sports UFC went out the game was missing a large number of relevant fighters and over the course of eight months many of them were added through patches. EA Sports UFC 2 launched this week with over 250 fighters, making it difficult to identify glaring omissions, but three new fighters have already been added to the roster with its first update.
Now found in EA Sports UFC 2 are Sage Northcutt and Jessica Aguilar. Northcutt has been placed in the lightweight division despite the publisher announcing him as a welterweight. He's rated 87 Overall with 91 Striking, 83 Clinch, and 81 Ground. Aguilar, in women's strawweight, is 87 Overall and she has 85 Striking, 85 Clinch, and 86 Ground.
There's also another new fighter but the identity of which is being shrouded in mystery. There is a process to unlock and discover that individual, but the procedure to do apparently is not going to be specified at this time.