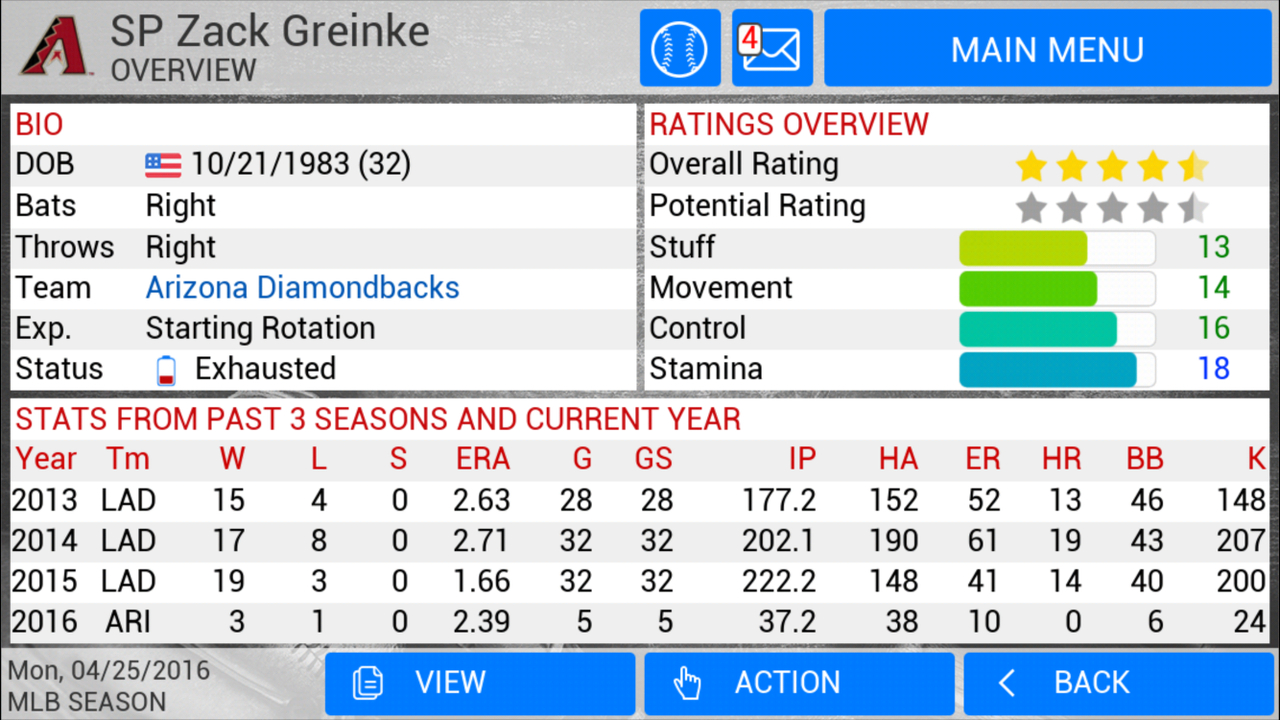 The mobile version of Out of the Park Baseball has arrived for this year just in time for the start of the season! MLB Manager 2016 is now available to download for both iOS through iTunes and Android from Google Play. The game has an upfront price of $5 rather than going with the free-to-play model, however historical seasons are offered for an additional cost.
MLB Manager 2016 features rosters updated for the new season, the same simulation engine found in the Out of the Park Baseball series on PC, official licensing from MLB.com and MLBPA, and three primary modes of play:
Major League
Mobile managers guide their favorite MLB teams through the 2016 season and beyond.
Fictional
A fresh customizable world full of fictional players, providing a unique challenge each time.
Historical Major League
Three exciting past seasons to recreate — 1919, 1939, and 2012 — with the ability to buy more through in-app. (Historical seasons are $0.99 each, 10 for $4.99, or all seasons dating back to 1901 for $19.99.) In Historical Major League mode, real players show up in the draft when they made their actual major league debuts, assuming the user owns those seasons.