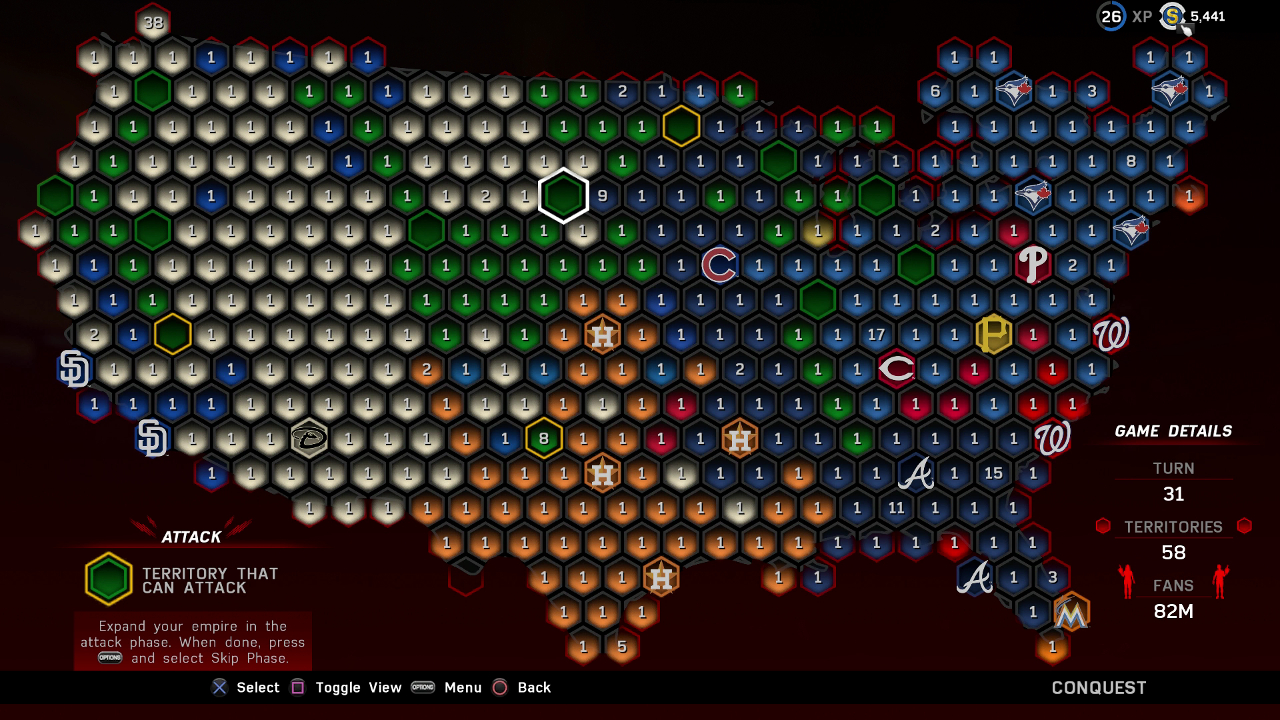 An update that went out server-side overnight in MLB The Show 16 has addressed the inability to complete Conquest mode. Up until now players could take over the entire board but would not receive acknowledgement of successfully finishing the campaign.
A few other changes were made with the update and initially that included no longer being able to feed unsellable cards to Diamond Dynasty players. It appears backlash to that news caused a reversal to the decision and they remain feed-able. Inside Edge has been affected as far more players are now seeing their ratings altered. Today that's over 500 of them, while previous days have only featured around 100.
Unfortunately other issues, in particular the server drag that slows everything in the menus down to a crawl during primetime hours and "Challenge Failed" errors, continue despite being over a week out from release now.