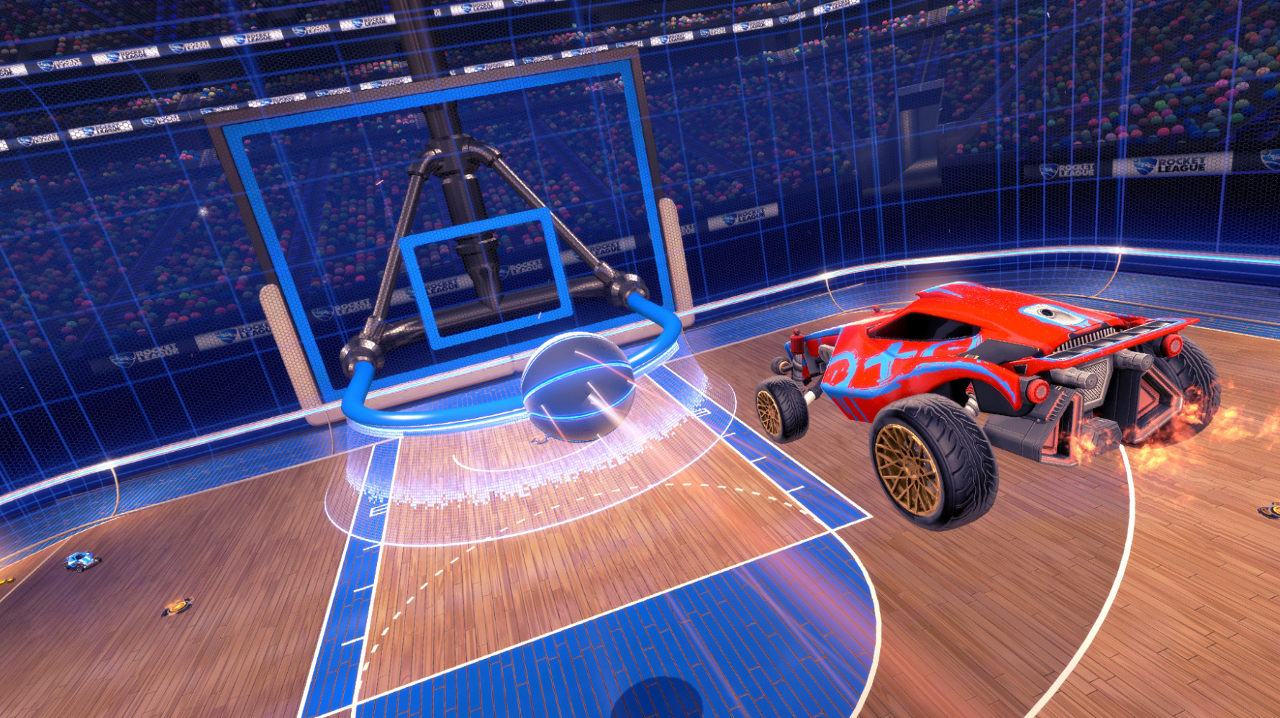 With the hockey mode that went out late last year developer Psyonix proved they could put a whole different spin on Rocket League with a new base sport that delivers a completely unique experience. The next highly anticipated new mode will be here in under a week.
Rocket League Hoops will go out on April 26 and it is completely free content. The basketball mode played in Dunk House Arena looks to make the air-game more important than ever, after hockey shifted focus onto playing the boards over trying to own the air.
Also coming on the very same day is some paid downloadable content. As with all put out to date it's completely optional and only cosmetic in nature. Psynoix partnered with the NBA to offer up all 30 NBA team logos for vehicle flags. The DLC pack will be sold for $2.
Please enable Javascript to watch this video