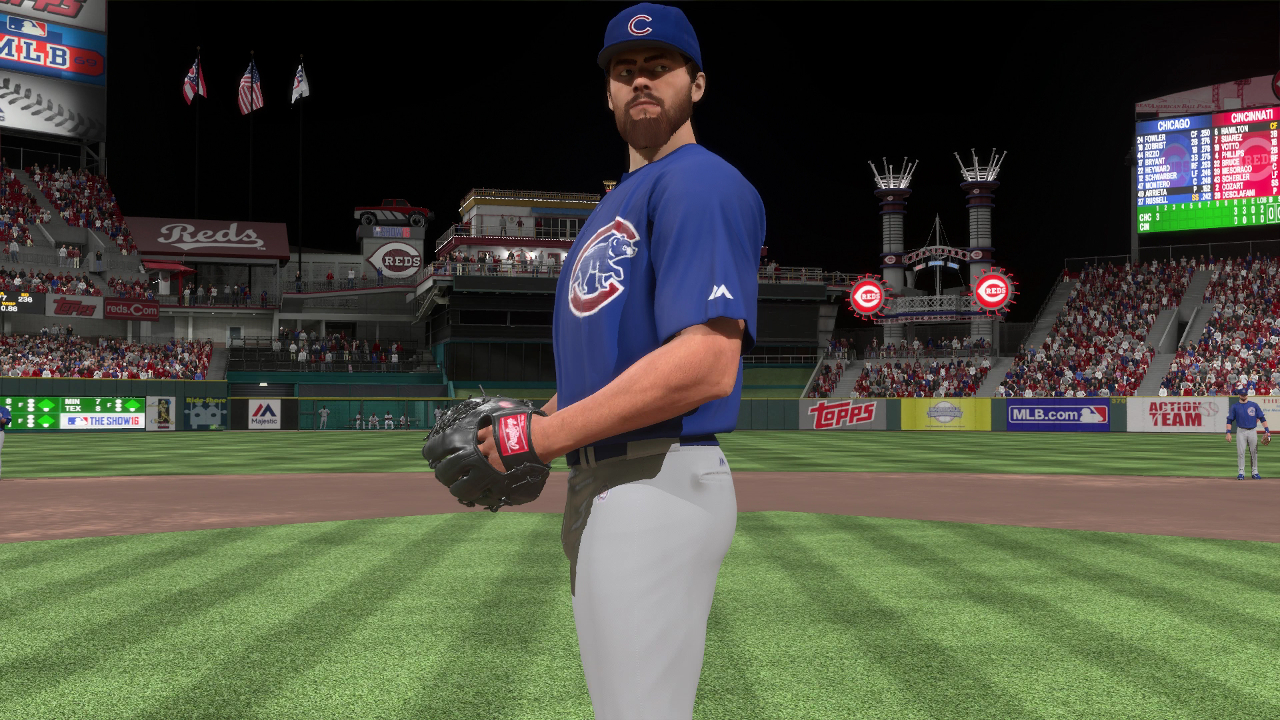 The third in-season roster update went out today for MLB The Show 16. While there were a number of ratings changes, very few of them affected upper-tier players. Only one name previously rated above an 84 moved up.
After throwing his second no-hitter, Chicago Cubs' pitcher Jake Arrieta was bumped a point to 96, though it would seem justifiable for him and Bryce Harper to be all the way up at 99 now rather than a few points away still. 
Other notable movers include Ryan Madson (+2 to 86), Sean Doolittle (-2 to 85), Matt Holliday (+1 to 85), Darren O'Day (+4 to 84), Gerardo Parra (+2 to 80), Howie Kendrick (-5 to 77), Chris Heston (+5 to 76), and Kike Hernandez (-4 to 75).
New Rookies
Marco Hernandez, SS, Red Sox: 67 Overall, B Potential
Derek Law, RP, Giants: 63 Overall, B Potential
William Cuevas, SP, Red Sox: 61 Overall, B Potential
Rafael Ortega, OF, Angels: 61 Overall, C Potential
Drew Hayes, RP, Reds: 61 Overall, B Potential
Steven Okert, RP, Giants: 59 Overall, C Potential
Nick Wittgren, RP, Marlins: 58 Overall, B Potential