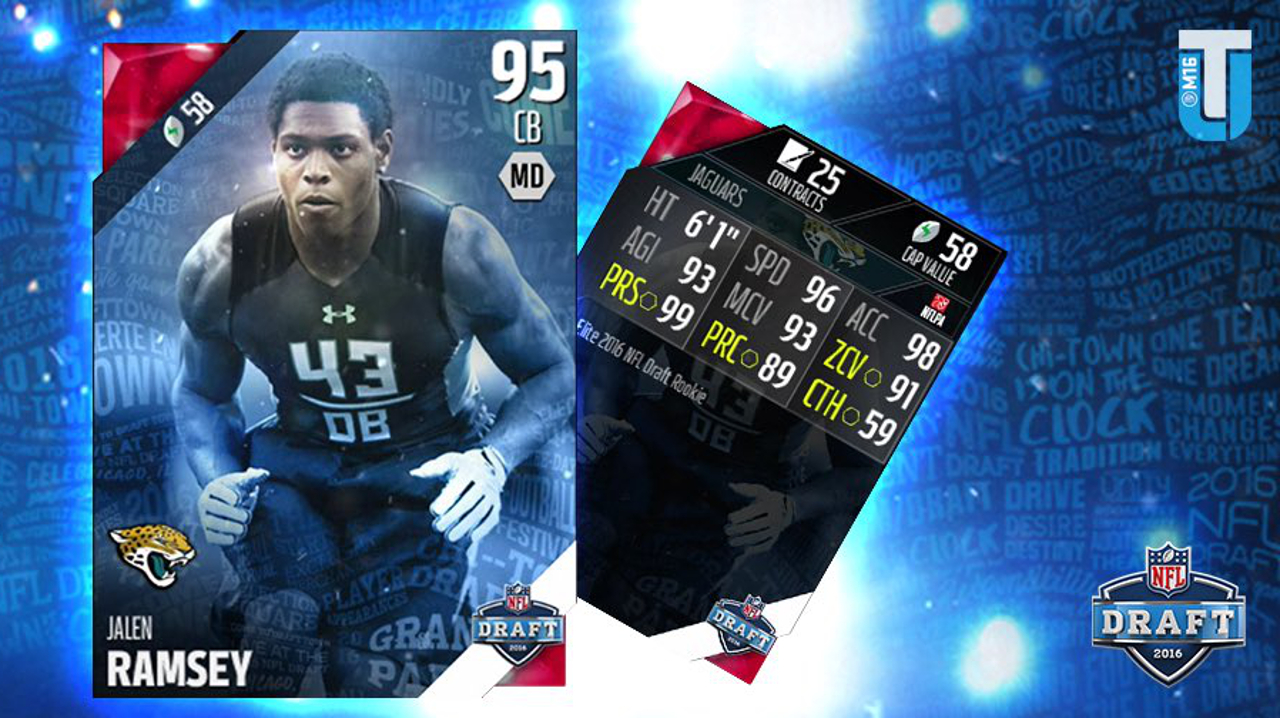 Ever since 2012 EA Sports has been adding incoming rookies early to Madden, several months before they make their official debut with the edition that represents their first actual season in the league. They've been able to do this by introducing them into Madden Ultimate Team and that has continued now for a sixth straight year with Madden NFL 16.
All 31 first rounders taken in the 2016 NFL Draft can now be found in Madden 16's Ultimate Team mode. There are two different types of cards: one with ratings that reflect how they are perceived as they enter the league (though maybe more favorably than they will be rated next fall in Madden NFL 17) and the other being fantasy-type "Elite" ratings that set them up as future superstars. Given that players with ratings in the mid-70s to mid-80s are likely useless to most who have been playing Ultimate Team for some time now, those future superstar cards are the ones that will be considered particularly relevant.
Unlike past years this time around the Overall Ratings for the players were determined solely based on where they were chosen in the draft and the separation between the two card variants is always 11 points. The individual attribute ratings however are unique to each player.
For a full look at all the rookies that can now be found in Madden NFL 16 Ultimate Team and their key ratings check out today's piece over at Sporting News.