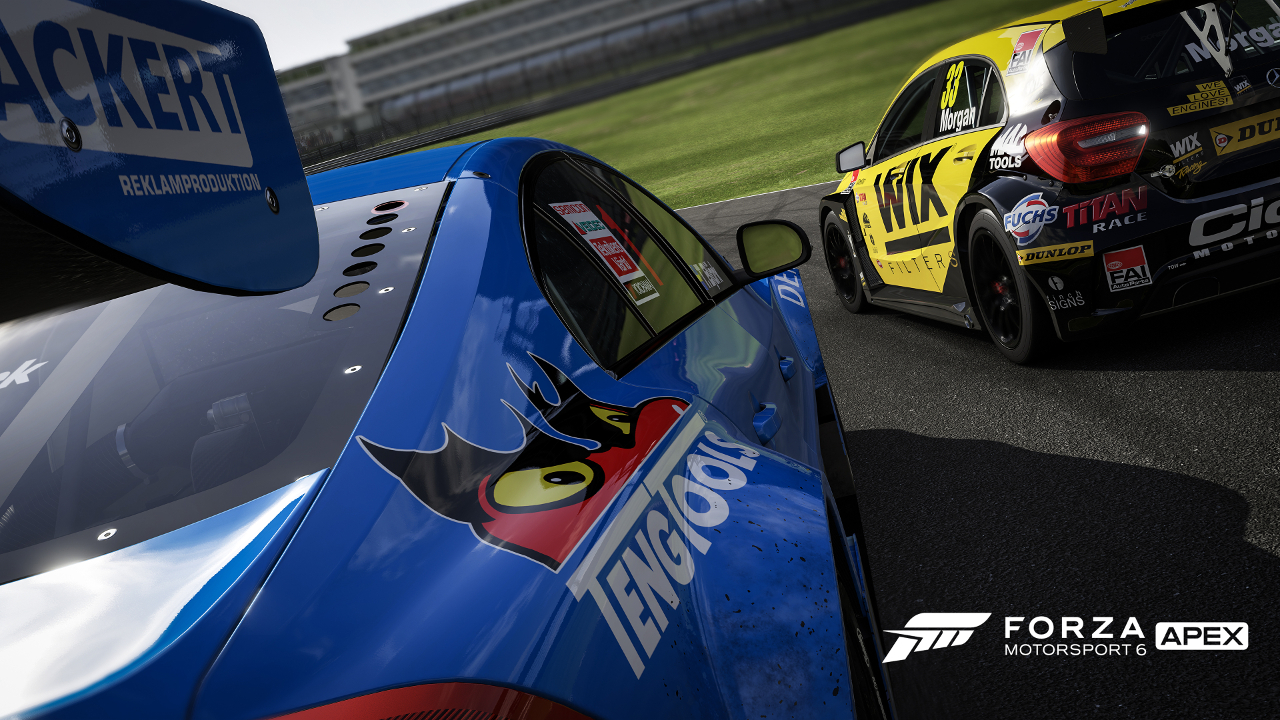 The open beta for Forza Motorsport 6: Apex launched earlier today for Windows 10 PCs. The game is free and comes in at 18.8 GB. It can be downloaded here from the Windows Store.
Forza Motorsport 6: Apex delivers a focused and curated single-player tour of Forza Motorsport's best content, including authentic wheel-to-wheel action, unique automotive experiences, and constant rewards, all running on DirectX 12 at resolutions up to 4K. In the game, players will be able to dive into a new career mode anchored by a 12-event "Showcase Tour", where players will race thrilling cars on circuits from across the globe. In addition, Apex's new "Spotlight Series" events will challenge players with unique automotive events that will be updated on a regular basis. Along with a new set of Xbox Live achievements to earn worth 1000 gamerscore points, Apex players will find new mechanics to explore, including an all-new Race Points system that dares you to turn off the assists, develop your skills, and take on greater challenges.
There are 20 track configurations across six locations with both night racing and wet weather variants. Given that this is being framed as a beta, the game is continually going to be updated, with improvements and additions going forward. Wheel support is one feature that is not currently in place but said to be coming in the near future.
MINIMUM SPECS – OS: 64 bit Windows 10 (v. 1511); CPU: Intel Core i3-4170 @ 3.7Ghz; Memory: 8 GB RAM (2 GB VRAM), GPU: Radeon R7 250X / GeForce GT 740 or equivalent; HD Space: 30 GB; DirectX 12
RECOMMENDED SPECS – (1080P @ 60FPS): Intel Core i7-3820 @ 3.6Ghz; Memory: 12 GB RAM (4 GB VRAM); GPU: Radeon R9 290X / GeForce 970; HD Space: 30 GB; DirectX 12; Microsoft Xbox One Controller