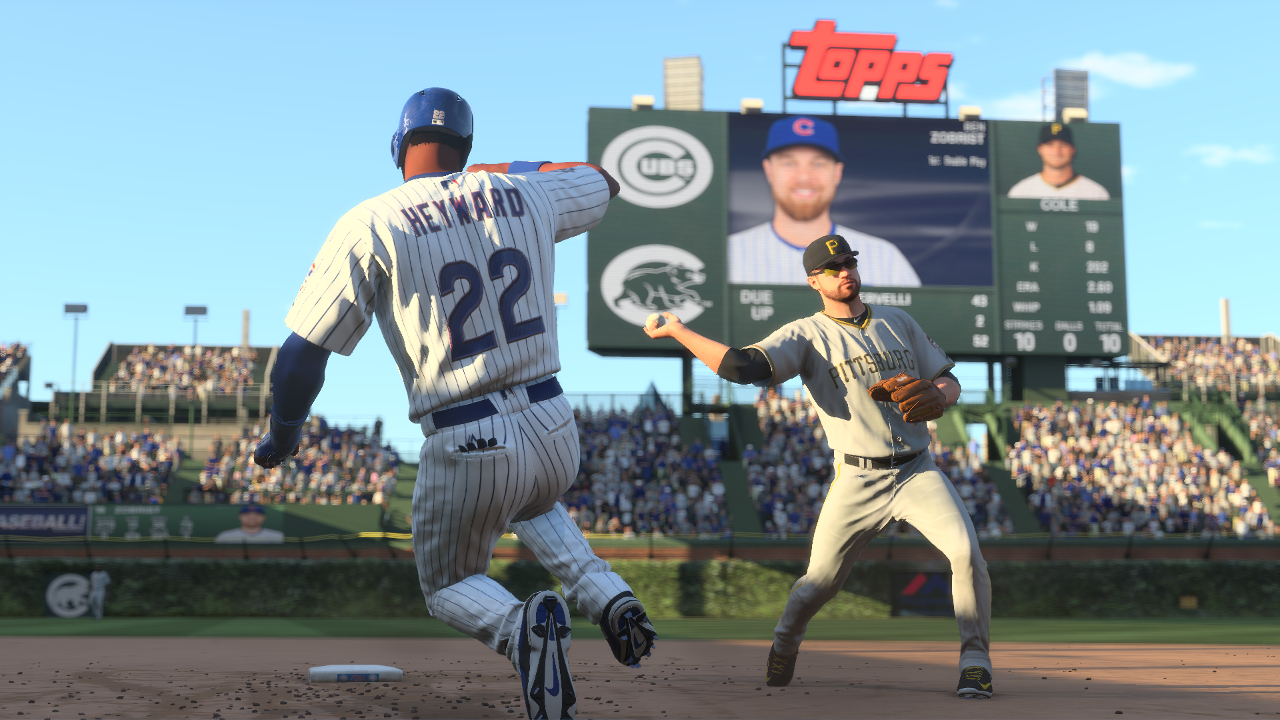 Two weeks ago a patch went out for MLB The Show 16 that addressed various issues with the game including the auto-baserunning that had not worked properly since the game released in late March. Unfortunately, the patch wrecked manual-baserunning in the process, and messed up several other areas of the game along with it.
Today the fourth patch for the game went live. It's intended to fix multiple problems with baserunning, cloud saves, and other issues.
♦Fixed classic base running, affected by patch 1.04.
♦Addressed an issue with lead off runners not moving in online game-play.
♦Fixed some issues with "L2 + base icon" to control the runner in RTTS.
♦Addressed issues with Cloud saves introduced in patch 1.04.
♦Online Action shot/card downloading now fixed.
♦Weather in RTTS now updates correctly with Advance Day.
♦The calendar start times in Show Live should now display accurately.
♦Challenge friends in online games should now apply all correct settings.
♦Fixed Sounds of the Show crash when deleting music after trying to import 520+ files.
♦Off season free agent logic was not estimating budget room correctly because not accounting for staff salary. Caused teams to inaccurately set max salary they could offer.
♦Fixed issue where the XP earned in game was showing instead of the amount of stubs earned in game when returning to the front-end menu. This created a lot of confusion with users assuming they weren't earning stubs. Stubs earned are now being shown instead of XP.
♦Fixed game settings not getting reset when exiting conquest and playing Extra Innings games. Extra Innings games should now be 9 innings in all cases, as intended.
♦Various other bug fixes.