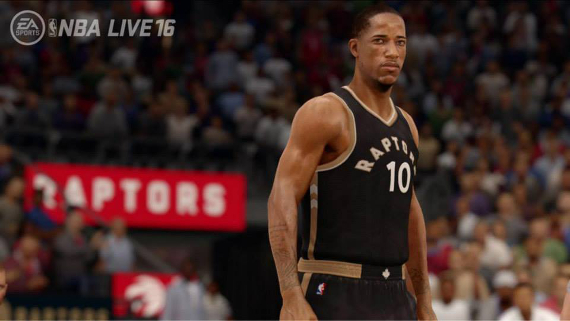 With today's addition of NBA Live 16 to the EA Access Vault all the EA Sports games from 2015 are now included with the subscription service. While there won't be another NBA Live until maybe sometime next year – whether that even materializes will remain to be seen – those on Xbox One can now play Live 16 in unlimited fashion as long as a subscription is active.
This is the fifth and final EA Sports game from 2015 to reach the Vault in EA Access. It follows Madden NFL 16 which was added in February, NHL 16 in March, FIFA 16 in April, and Rory McIlroy PGA Tour from earlier this month.
EA Access is currently exclusive to Xbox One with Sony declining to offer the service on PS4. For $30 a year or $5 month-to-month, members get unlimited access to the back library of EA games on the console which in addition to all the sports titles include the likes of Battlefield Hardline, Dragon Age: Inquisition, and Titanfall. There's also the 10 hour trials with every EA game that begin five days before release and 10% savings on all digital purchases whether it be the actual games or microtransactions within them.