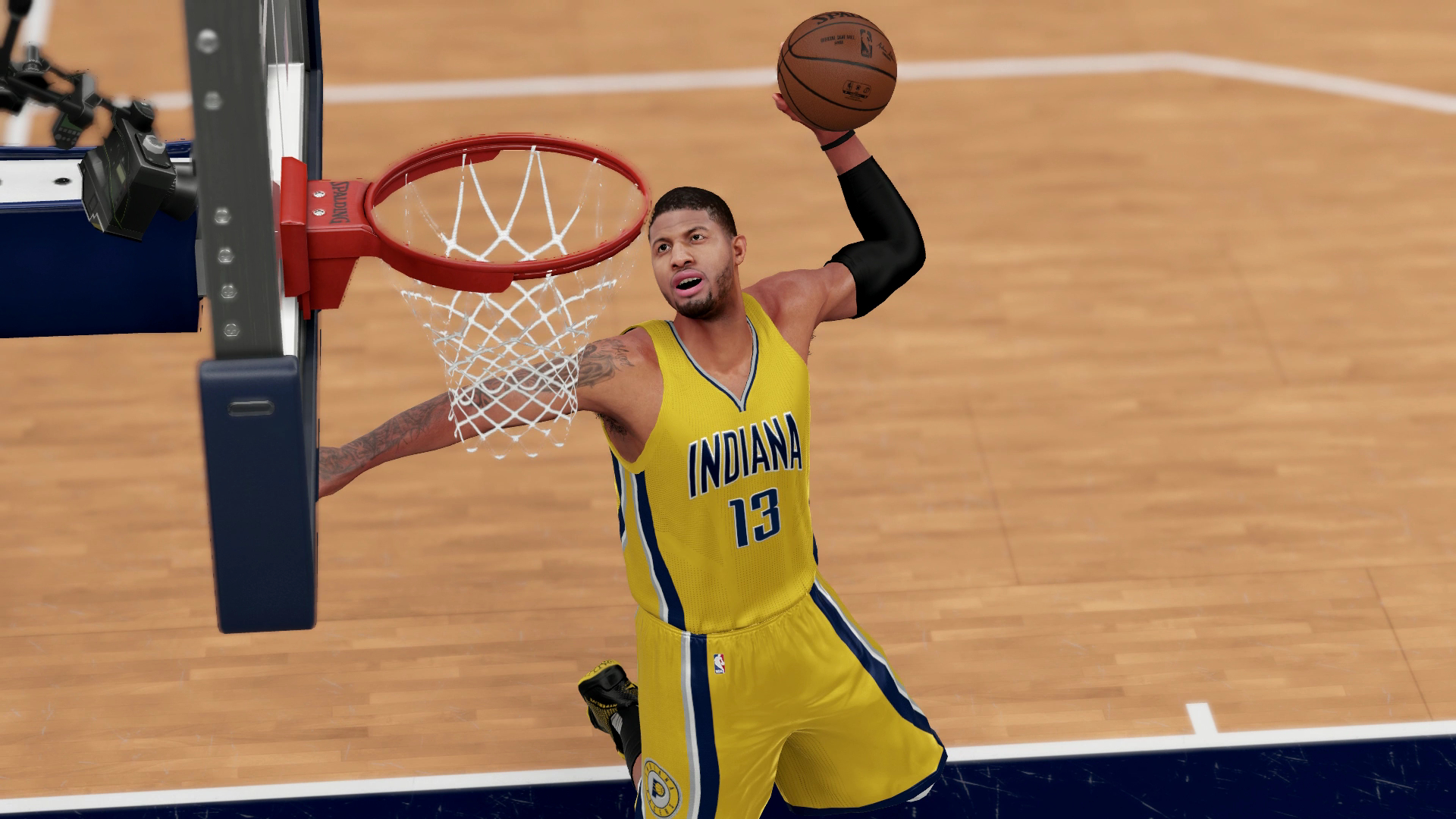 In April it was announced that the special "Legend Edition" of NBA 2K17 would celebrate the career of Kobe Bryant. The standard edition of the game however will feature a current player – Paul George of the Indiana Pacers.
It's no surprise that George was the choice considering his relationship with 2K Sports. George most recently fronted the NBA 2K16 mobile app and appeared in the special edition Kobe commerical. With the number of premier players essentially eliminated from contention (due to appearances on recent 2K or NBA Live covers) that left Steph Curry, Kawhi Leonard, and maybe Karl-Anthony Towns as the others who had a real shot at it.
So Kobe Bryant will likely be presented as the primary face of the marketing campaign but George will stand as another story to be told, one that includes overcoming a devastating injury, and that could very well be part of this year's MyCareer storyline.
He also appears in his Team USA uniform on the cover and that could mean an Olympics presence in the game. Remember, last year the cover athletes were shown in their college uniforms also, and that tied in with licensed universities appearing in the story mode. Unfortunately the Olympics will be over by the time 2K17 comes out – similar to FIFA 16 and the Women's World Cup – but there would still be great interest in a mode dedicated to it or even just the teams being in Play Now or it being part of the story mode.
The release date has yet to be announced but is expected once again in late September. NBA 2K17 is available to Amazon Prime members for 20% off the price – $48 for the standard edition and $64 for the special edition.