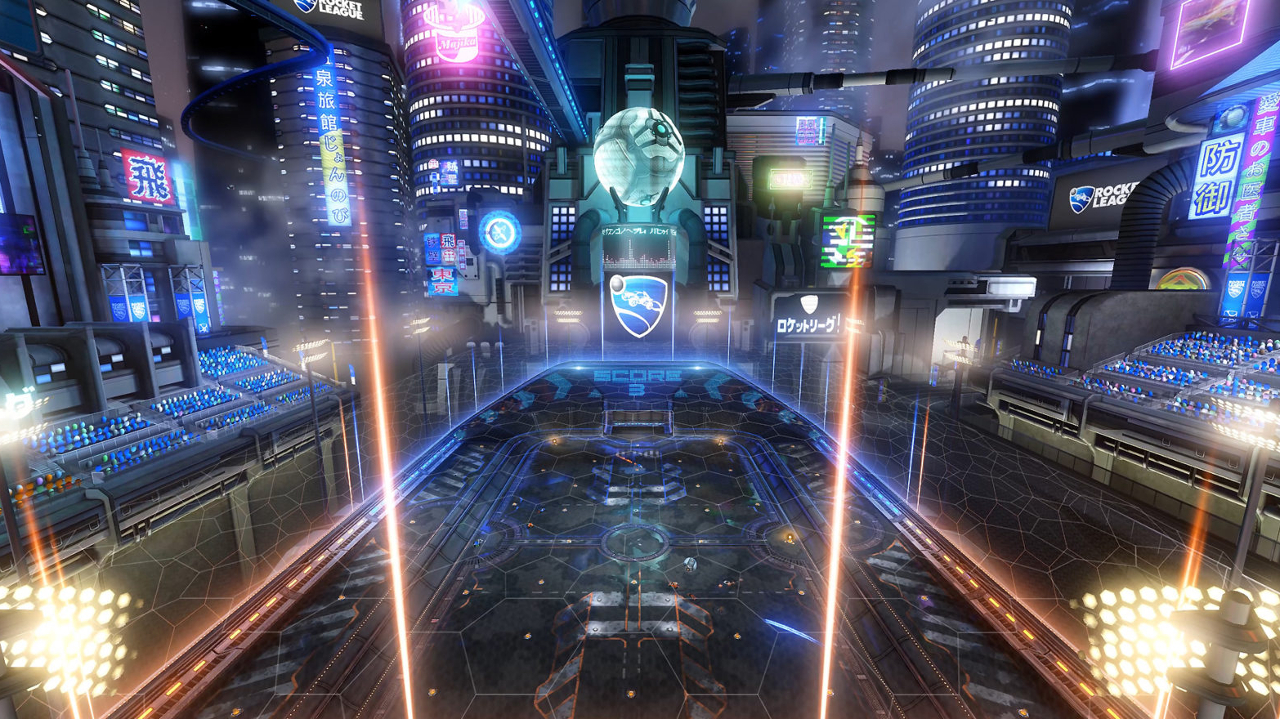 With everything from new modes that incorporate other sports like basketball and hockey to frequently released additional maps and cosmetic DLC, Rocket League's post-release support has been unprecedented for a sports game. On June 20 yet another major free update is scheduled to release for the game. 
Neo Tokyo Arena
Neon lights, towering skyscrapers, and retro-futuristic style comes to Rocket League on June 20 with our largest update in the game's history, "New Tokyo."
The cyberpunk-inspired stadium was originally part of our "Rocket Labs" Playlist as "Underpass," now made even better with streamlined gameplay and highly-detailed environments!
Please enable Javascript to watch this video
Expanded Item Drop System
♦More than 20 "Rare" and "Very Rare" Item types for online, post-game drops
♦An easy-to-use "Trade In" system that allows players to exchange multiple Items of one rarity type for an even rarer one.
♦New "Painted" Items that offer different color variations on existing Garage favorites like Toppers and Wheels
♦Special "Certified" Items that track specific in-game stats and increase in prestige the higher those stats go
Online Season 3
The beginning of "Season 3" for Competitive Playlists, which resets all skill ratings and rewards last season's players with exclusive Rocket Trails that reflect their highest achieved ranks
Other Additions
♦New Quick-Chat customization options that expand player choices for fast, in-game communication
♦New Post-Game celebrations that spotlight the winning team and allow them to jump, spin, and boost their car to show off their accomplishments
♦"Pillars," a new experimental Arena that separates the field into three lanes via two massive walls in the middle of the stadium
♦Eight new Trophies and Achievements on all three platforms
♦A new, in-game "Showroom" that allows players to view and purchase all previously-released and future premium DLC