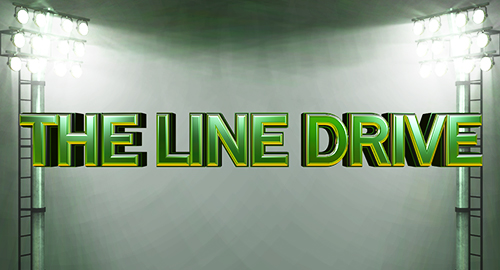 The Line Drive is a weekly collection of news, links, deal alerts, and updates that didn't necessarily warrant their own postings.
♦EA's press conference is Sunday at 4ET/1PT. All the news and videos will be posted here on Pastapadre and on Sporting News plus special developer interview podcasts on Hit The Pass. Make sure to follow on Twitter for all sorts of info and updates!
♦What to expect and where to watch everything E3 and EA Play over the next five days.
♦What's in MLB 16's Ballin' is a Habit card pack and a look at flashbacks that were added.
♦The majority of sports games are now basically going free-to-play late in their lifecycle.
♦The podcast with Madden NFL 17's new commentary team can now be found on Youtube.
♦Review: Dangerous Golf offers lots of destruction but surprisingly little satisfaction.
♦FIFA 17 news: new gameplay engine, new cover stars, more Ultimate Team bonuses.
♦All versions of FIFA 17 are available for pre-order and 20% off to Amazon Prime members.
♦Pre-orders of NBA 2K17 are 20% off for Amazon Prime members including the $100 edition.
♦Pre-orders of Madden NFL 17 are live and 20% off for Amazon Prime members.
♦Image captured shows the New Miami Stadium renovation in Madden NFL 17.
♦Check out the first set of official screenshots for NHL 17.
♦EA Sports has started answering some of the questions submitted about NHL 17.
♦Blog goes over the various new ways to play in NHL 17.
♦Blog goes over the features to help you learn and improve in NHL 17.
♦Rocket League has now crossed the 16 million player mark which is remarkable.
♦More features coming in June include rare items and a trade-in system for Rocket League.
♦In advance of E3 Sony has released info on social features for Gran Turismo Sport.
♦Steam is having a sale on various PC soccer games through Monday morning.
♦Some of the new features coming to Xbox One this summer have been revealed.
♦Xbox Live Gold 12 month subscriptions are still on sale for $40 through Amazon.
♦Blu-ray releases this coming week include London Has Fallen and 10 Cloverfield Lane.