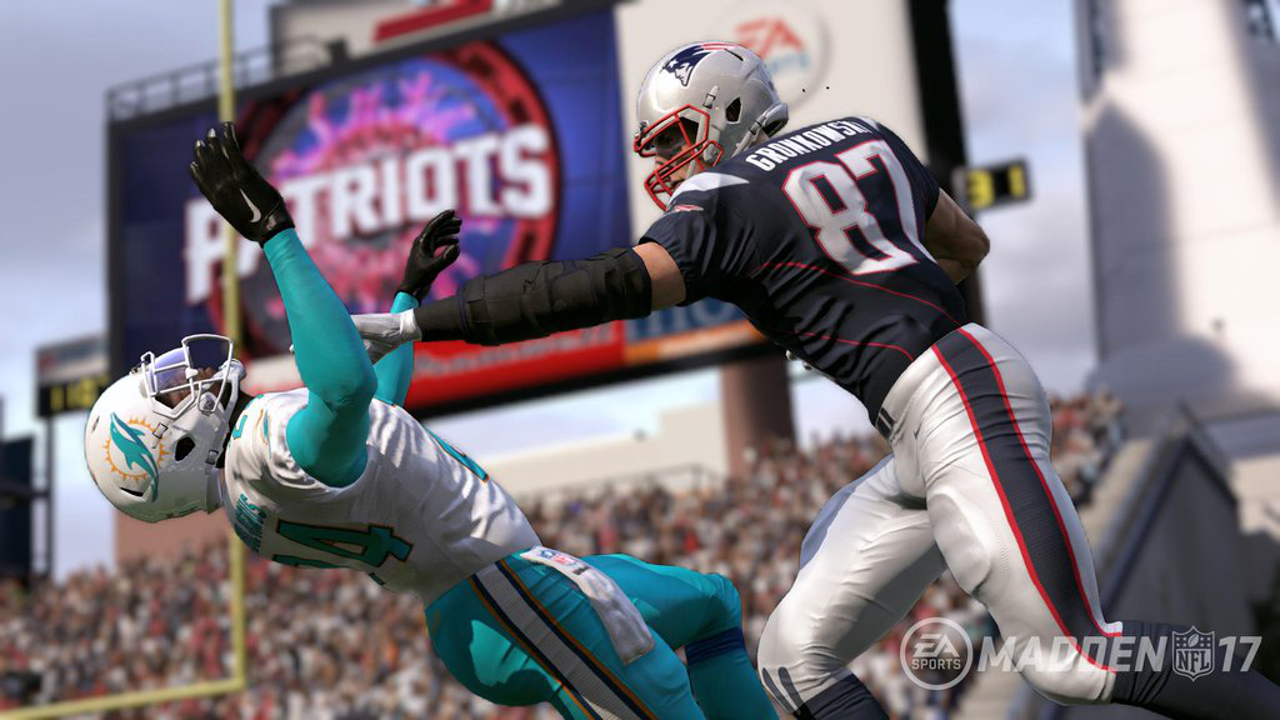 Early this morning Amazon added a retail page for a PC version of Madden NFL 17 that would activate through Origin and was open and accepting pre-orders. Unfortunately EA has confirmed to me and other outlets that there will be no PC version this year and the listing will be removed as it was an error on Amazon's part. Currently the page still exists but pre-orders can't be made.
Even just the brief possibility that there might be a PC version created a fairly decent amount of genuine excitement, showing that there is in fact demand out there for it. The last game in the series to release on PC was Madden NFL 08. EA Sports currently only releases FIFA for PC.
Though it apparently won't be happening with Madden NFL 17 it would not be surprising if the franchise made it back to PC in the years ahead. Microsoft's new "Xbox Play Anywhere" initiative, which lets anyone who buys a copy for Xbox One get it free on PC and vice versa, is a step towards essentially merging the platforms. Under those circumstances and combined with possibly offering cross-platform online experiences, an eventual decision to return Madden to PC would not be as implausible as it once seemed.