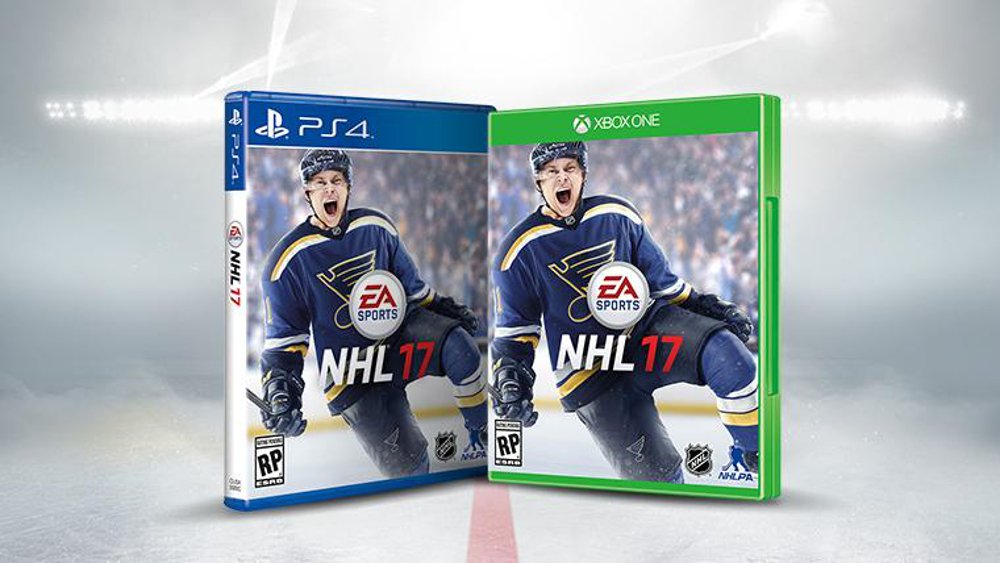 This evening Vladimir Tarasenko was announced as the cover athlete for NHL 17 during the NHL Awards broadcast. The St. Louis Blues forward won the cover competition by beating out Joe Pavelski in the finals of the eight man fan-voted tournament.
While the full list of features was revealed earlier this month, NHL 17 has been somewhat out of the public eye as of late given that it didn't appear during EA's E3 press briefing. The trailer for the game was instead held back until now to coincide with the cover announcement.
NHL 17 will release Tuesday, September 13 on Xbox One and PlayStation 4. Amazon Prime members can get it for 20% off by pre-ordering. There will be a Deluxe Edition for $20 more that will offer up additional Ultimate Team content. An online beta will go live in late July.
Please enable Javascript to watch this video