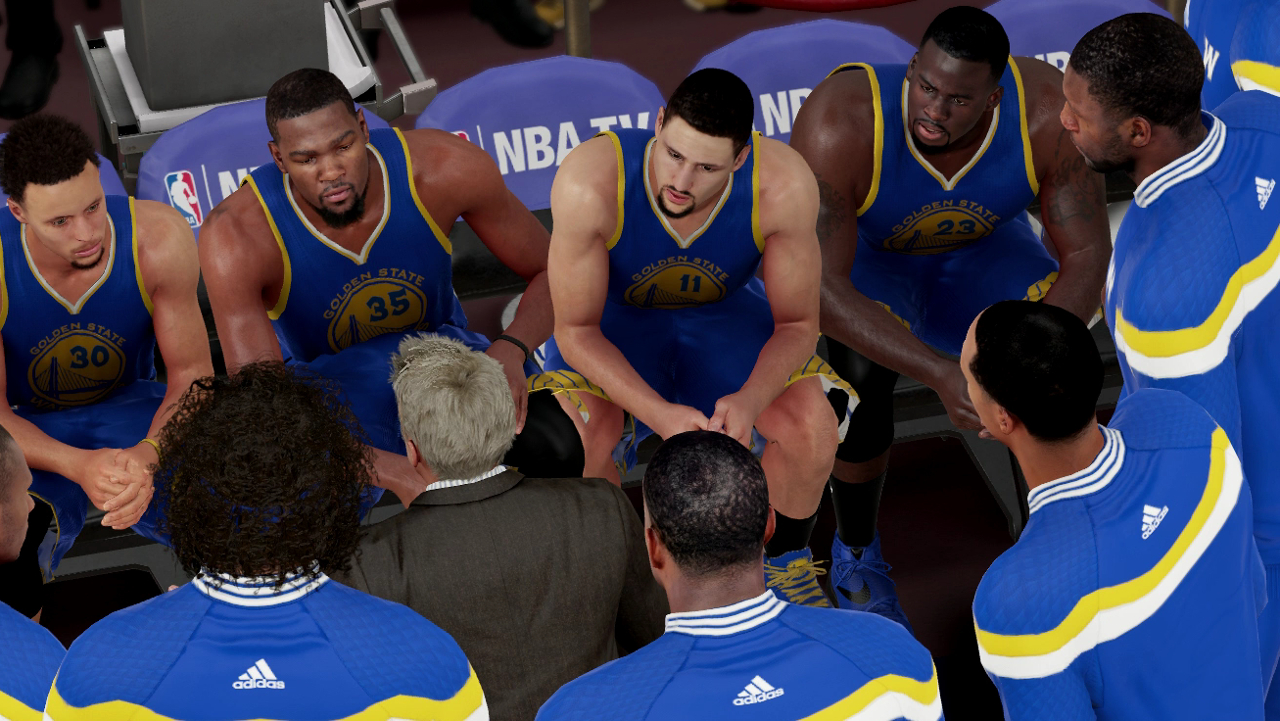 Did you think the 73-9 Golden State Warriors were a powerhouse in NBA 2K16? Well, prepare yourself for 2K17, as Kevin Durant is coming to make them even more unstoppable and basically the only team you'll ever see used online.
The Warriors now have four All-Stars in Stephen Curry, Kevin Durant, Klay Thompson, and Draymond Green. The last three MVPs reside on the team (Curry and Durant). The closest thing to what has been formed with the Warriors would probably be the 2003-04 Los Angeles Lakers which featured Shaquille O'Neal, Kobe Bryant, Gary Payton, and Karl Malone. Unlike Golden State though two of those players were no longer in their primes.
Thankfully the standard head-to-head is far from the only way to play sports video games now online. The rise of the Ultimate Team type modes – MyTeam in NBA 2K – and others variants like MyPark and 2K Pro-Am means variety is out there to experience regardless of the current state of the league.
In a simulation through NBA 2K16 back in February Durant was added to the Warriors to see what his impact would be. The team went on to win 73 games and then the NBA Finals losing only two games in the playoffs. Durant was the league MVP.
For those with NBA 2K16 consider downloading an updated user-created roster for the game which can be used in certain offline modes. The one on PS4 under Pastapadre includes all the rookies and offseason moves including Durant to the Warriors.