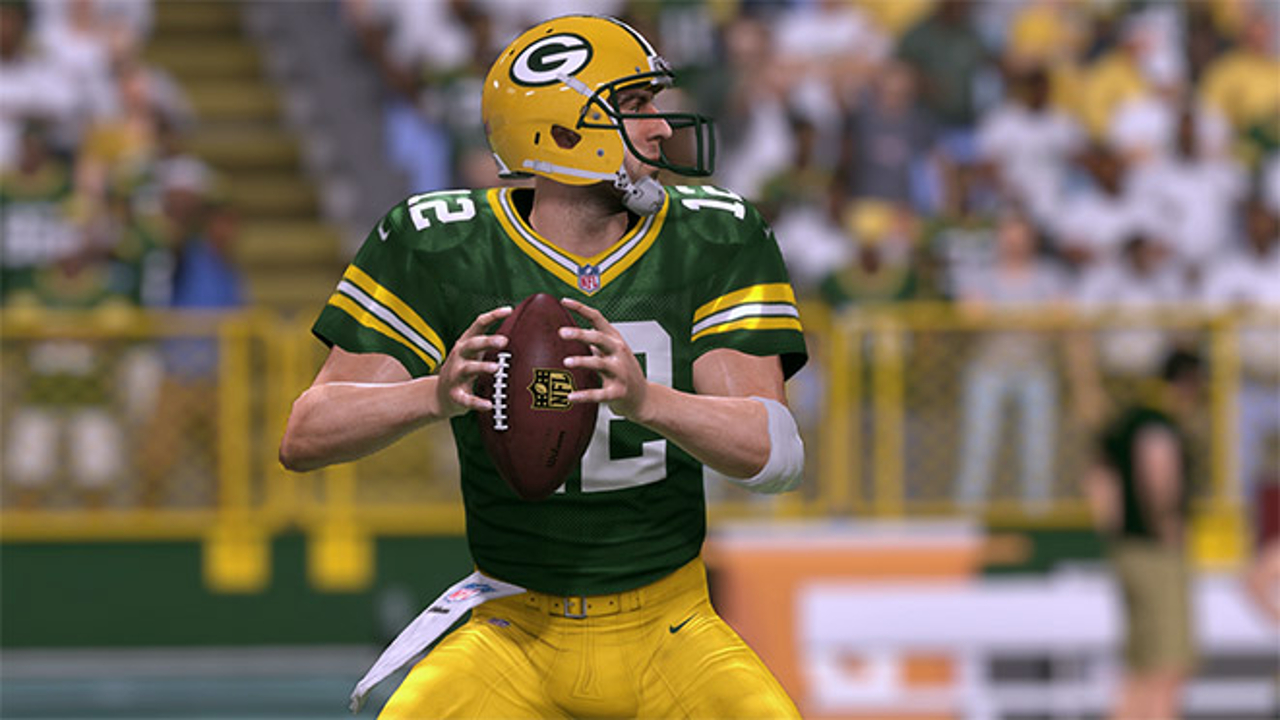 EA Sports today revealed the top five rated QBs in Madden NFL 17. Four players return to the group from where they finished last season. Carson Palmer is no longer in the top of the class with Russell Wilson edging his way in.
#5 Russell Wilson – 91 Overall
#4 Ben Roethlisberger – 93 Overall 
#2 Tom Brady – 94 Overall
#2 Cam Newton – 94 Overall
#1 Aaron Rodgers – 96 Overall
Based on the top rookies yesterday it appeared maybe no philosophical change to the ratings scale had been put into effect but adjustments to the numbers for the QBs suggest otherwise. The difference just may not be as dramatic as many were hoping for, where the system would be more comparable to those in place with games like FIFA and NBA 2K.
The average rating of the top group this year is 93.6 which, comparing to Madden NFL 16, began with an average of 96 and ended the season at just over 97 so it's a fairly decent shift down from then. Rodgers is the only one of the QBs to have not dropped from where they concluded last season when he actually trailed Roethlisberger, Newton, and Brady.