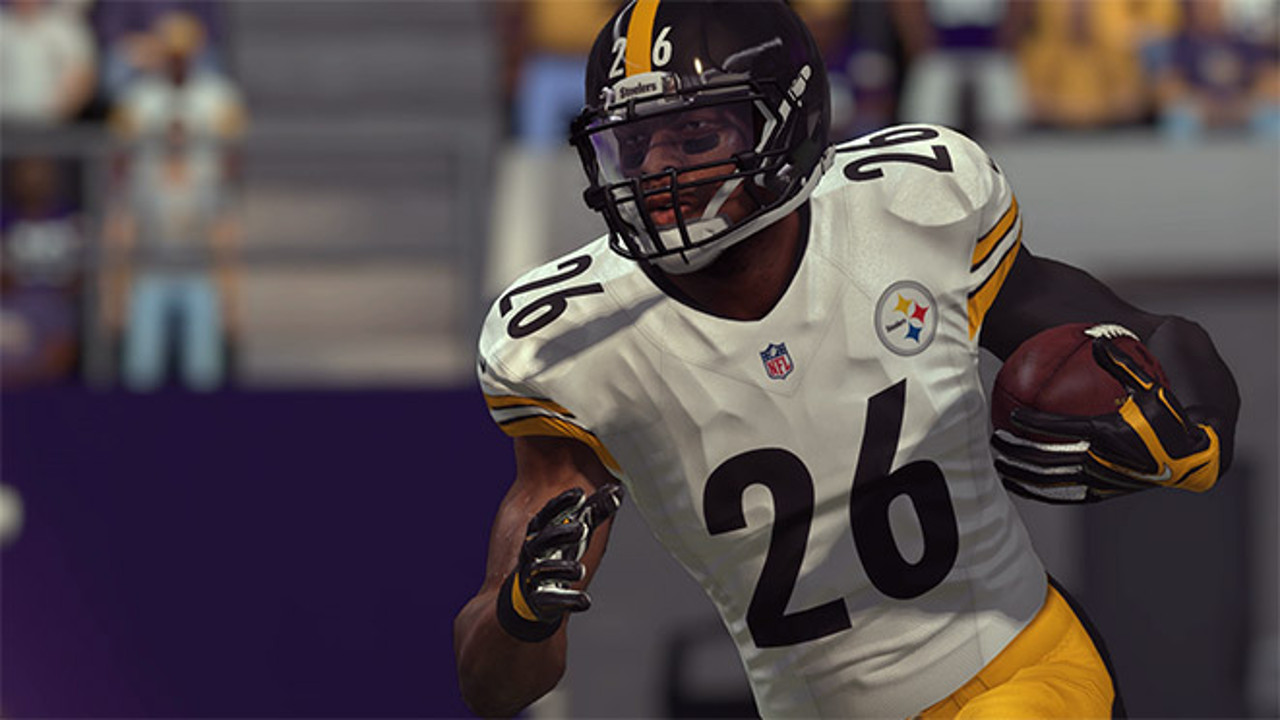 EA Sports has revealed the top five running backs for Madden NFL 17, and with Marshawn Lynch retired it's the group that finished up Madden NFL 16 at the very top and they'll start the new game even in the exact same order.
#5 Lamar Miller – 88 Overall
#4 Jamaal Charles – 89 Overall
#3 Doug Martin – 90 Overall
#2 Adrian Peterson – 91 Overall
#1 Le'Veon Bell – 94 Overall
It looks like Bell will begin a second consecutive season suspended – so the news isn't all great surrounding him today – but he still gets to stand out as the most versatile back in Madden.
While the Overall Ratings appear to be down so far, their actual attributes are not, and that was something examined yesterday with the quarterbacks. Unlike the QBs however who all had their individual ratings go way up, the RBs are basically all rated the same as they were at the conclusion of last season as they've seen very little movement in their top attributes. Only one of them changed by more than 1 point and that was Peterson's BCV rating (+2).