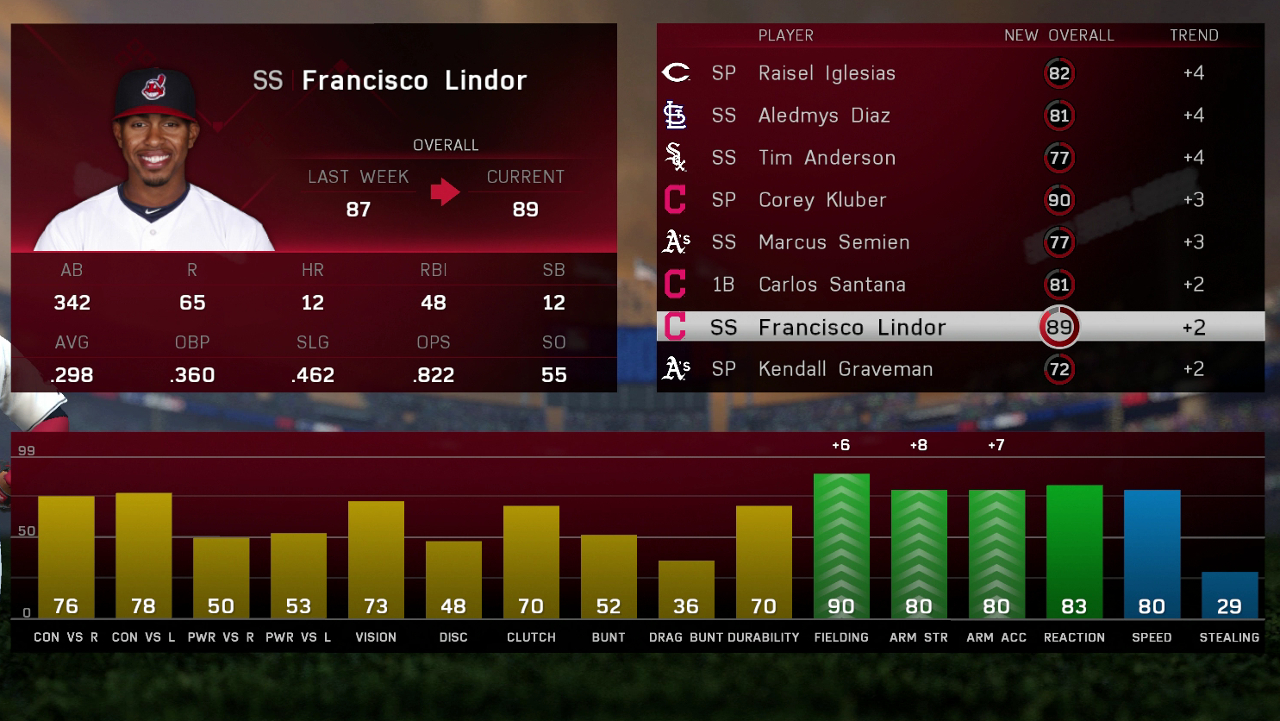 With the August 1 trade deadline closing in the next few roster updates for MLB The Show 16 will be delivering more roster movement than usual, and that'll potentially have an impact on every mode in the game. Today's update features the trade of Drew Pomeranz to the Red Sox while the Mike Montgomery deal came too late in the week to be included.
The Indians are the biggest beneficiaries of the latest update with Corey Kluber rising 3 points to 90 Overall and Francisco Lindor going up 2 to 89 Overall. Kluber received +13 in the H/9 category, while Lindor got an upgrade to his arm and fielding attributes.
Other movement of note includes Dellin Betances (-1 to 91), Giancarlo Stanton (+1 to 88), Aledmys Diaz (+4 to 81), Jon Gray (+5 to 80), Dioner Navarro (-6 to 74), Dylan Bundy (+6 to 73), and Dario Alvarez (+9 to 67). Mariners reliever Edwin Diaz, who made his major league debut on June 6 and has 42 Ks in 21 IP, has still yet to be added to the game.
New Flashback cards this week are Prime Justin Verlander (97 Overall), Prime Jacoby Ellsbury (96), Rookie Ellsbury (87), Rookie Manny Machado (87), and Rookie Verlander (80).