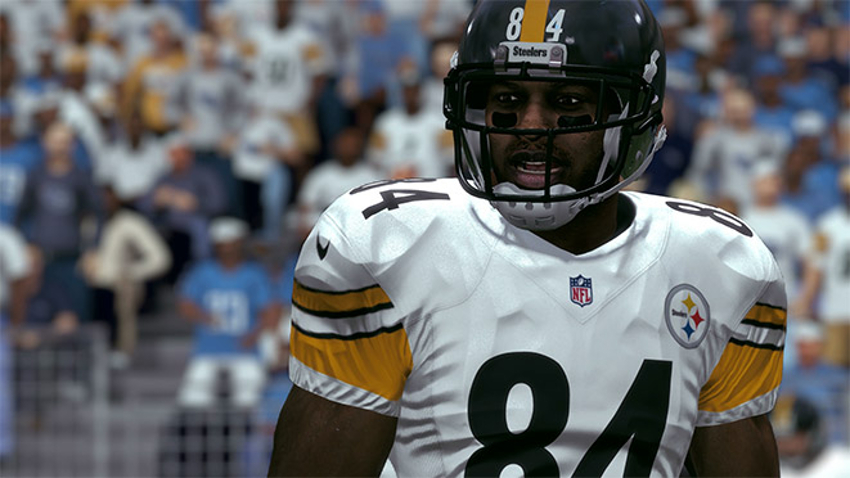 Wide receiver is the latest position to have the top five players revealed for Madden NFL 17 along with some of their key ratings. The retirement of Calvin Johnson opened up a spot for Odell Beckham Jr. to claim but the other four return with the rankings they finished off with last season and with a few increases made to specific attributes.
T-#3 DeAndre Hopkins –  93 Overall
T-#3 A.J. Green – 93 Overall
T-#3 Odell Beckham Jr. – 93 Overall
#2 Julio Jones – 96 Overall
#1 Antonio Brown – 97 Overall
Similar to the running backs, the Overall Rating for the receivers are lower but their actual attributes have stayed the same or risen slightly. Speed looks to be increasing at wideout with all but Jones getting a boost in the category. Brown is up three points there from the end of last season, while Beckham has gained two and Green and Hopkins one. The only other changes were for Jones who went up two points in Route Running and one for Catch in Traffic.
Previously: Top Rookies – Top Quarterbacks – Top Running Backs