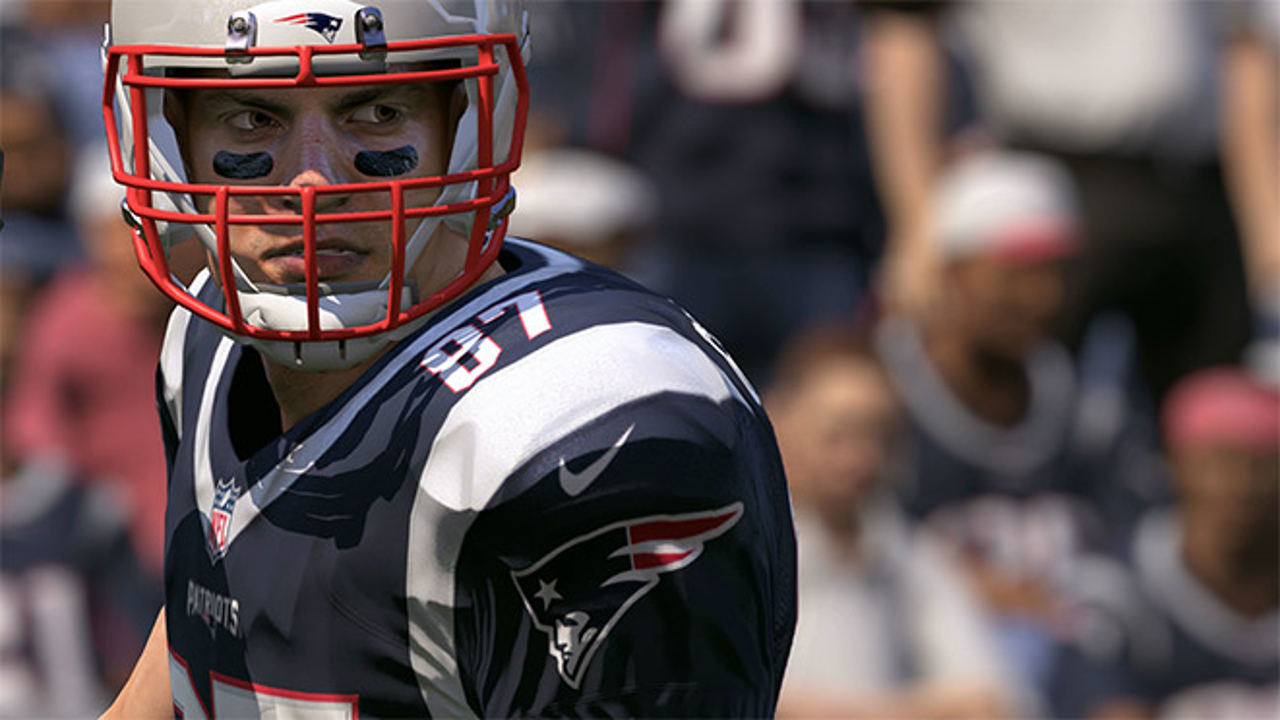 Rob Gronkowski is the cover athlete for Madden NFL 17 and he's also now the first player to receive the coveted 99 Overall Rating for the game. Most of the defense has yet to be revealed however, and he'll likely be joined by a few from that side of the ball.
#5 Jimmy Graham – 89 Overall
#4 Tyler Eifert – 90 Overall
T-#2 Delanie Walker – 93 Overall
T-#2 Greg Olsen – 93 Overall
#1 Rob Gronkowski – 99 Overall
The top five at the tight end position basically accounts for who fans would expect to be there, however Jordan Reed has fallen out of the group which he was a part of at the conclusion of last season. Once again the Overall Rating for players is artificially down yet their actual attributes are about even or higher than last year.
Of note is +2 in Speed for both Walker and Gronkowski but more interesting is the increase made to Run Block across the board. All of the players have gone up 6-8 points from where they were last season in run blocking.
Previously: Top Rookies – Top Quarterbacks – Top Running Backs – Top Wide Receivers – Top Offensive Linemen and Defensive Tackles